How To Wheelie Over On Yourself In Under 3 Seconds + Video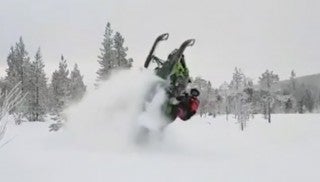 Well, that escalated quickly...
Either this guy forgot he was on flat ground when he grabbed a handful of throttle or he saw the camera rolling and got a little too excited. Either way, this serves as a great example of what not to do when you're trying to ride a wheelie.