Snowmobile Expedition through the BC Backcountry with GoPro + Video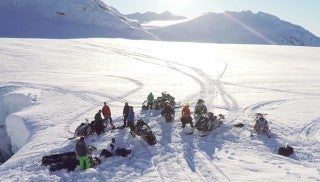 Where do we sign up?!
Ride along on a BC backcountry adventure as these guys take the long way to a popular hot spring destination. From navigating dangerous crevasses to sleeping in ice caves, this is one incredible adventure produced by the folks at GoPro.