World's First Snowmobile Back Flip on Water + Video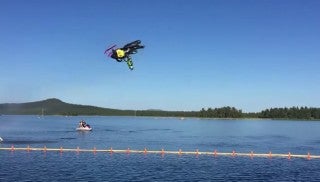 Hard to believe he road out of that flat landing!
There's nothing overly spectacular about a snowmobile back flip or a snowmobile riding on water. Now a snowmobile back flipping on water is something worth getting excited about and this video shows it being executed about as cleanly as you could possibly hope for.