That's One Way To Ditch Your Buddy + Video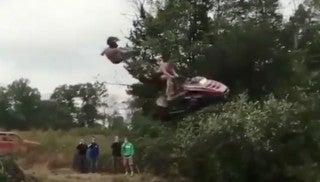 We're betting that hurt a little...
If these guys were looking to make a splash, they can consider their mission accomplished. This looks a little bit more like a goon stunt gone wrong, but one thing is for sure, they definitely made an entrance.