There's Not Much Room For Error on This Cliff Drop + Video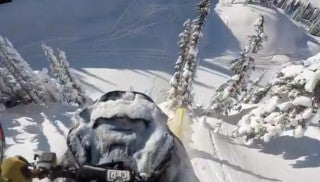 That's what you call threading the needle!
As if launching down a cliff weren't sketchy enough, threading the needle through several trees makes this cliff drop a sort of do or die stunt. Jon Jean shows no hesitation despite his blind run up to the edge of the cliff.