To Drop or Not to Drop? + Video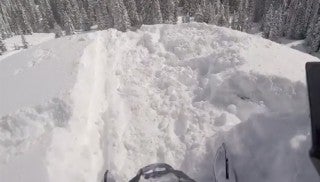 Reward worth the risk?
One of the biggest problems with most cliff drops is that the approach is pretty much always blind. Even if you scope it out ahead of time, you're still guessing as to have fast you should hit it with almost no time to make adjustments on the fly. Would you go for it off this cliff?