Arctic Cat shines in regional races

Team Arctic picks up 17 wins in one weekend
Two weekends into the 2008-2009 snowmobile race season, and Arctic Cat is looking like the team to beat.
This past weekend at ISOC regional snocross events in Ironwood, Mich., and Hill City, Minn., plus a CSRA snocross in Sault Ste. Marie, Ont., Team Arctic racers racked up 17 class victories aboard the Sno Pro 600.
Much of the damage was done at Park X in Hill City, where Team Arctic won 10 of 14 classes. Top pros Ryan Simons and Garth Kaufman went 1-2 in Pro Super Stock, then swapped positions in Pro Open. Cory Davis won two Semi Pro finals – including leading a 1-2-3 Team Arctic sweep of the Open podium – setting the stage for what looks to be a dominant season. Other Team Arctic winners at Park X included veteran Rob Irving, who won three classes, Jesse Pugh (two wins) and Brittany Anderson.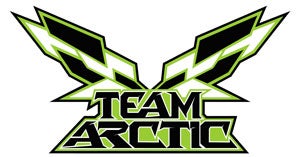 Swedish snocross phenomenon Christian Salemark brought an international flair to the weekend. Jumping into to the Pro class at Ironwood for a taste of what the top class offers, Salemark soared to wins in both Pro Super Stock and Pro Open. Team Arctic's John Zanon and Kevin Wallenstein also nailed victories at Ironwood.
Across the border in Sault Ste. Marie, Corey Watkinson swept the Semi Pro Stock and Open finals and led a charge that produced six podium finishes for Team Arctic, rounding out an impressive performance by the team.
"We dominated when the entire team was together for the Duluth National snocross the first week of the season," says Team Arctic race manager Mike Kloety. "This last weekend the riders spread out to the various regional events and came away with another awesome performance. Seventeen wins in one weekend is a powerful statement."
Kloety was equally impressed with the out-of-the-box success of the Sno Pro 600 race sled
"We were confident coming into the season that the Sno Pro would be tough, but you don't know until after the first couple races.
"As the races spread eastward, we're still consistently getting holeshots, diving underneath others in the corners and attacking the bumps with absolute control. The Sno Pro has proved bulletproof and better than the competition, which you see in our racers' confidence and success."
The team reunites in week three for the second round of the ISOC National Tour at Ironwood, Mich.