Polaris' Davidson third at Red Lake I-500

Just 30 seconds out of second after three days of racing
Polaris cross-country racing legend Corey Davidson fought for the lead over three days of grueling racing and finished third in the USCC Red Lake I-500, which was run Jan. 16-18 near Thief River Falls, Minn.
Davidson, a three-time past winner of the event, was in second place after two days of racing. But he slipped slightly on the final day to finish third, 30 seconds from second and just 2 minutes behind the race winner.
Two other Polaris racers finished among the top 11 finishers overall in this year's I-500. Eric Gausen finished in eighth place overall, and Gabe Bunke finished 11th overall, just 28 seconds out of 10th place.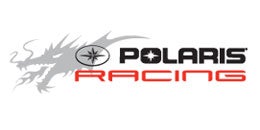 Davidson, who won the I-500 in 1997, 2003 and 2005, was the top finisher in the Vet 30+ class, a full 24 minutes ahead of the runner-up in the class. Other Polaris finishers in the Vet 30+ class were Jason Dobmeier (fifth) and Chad Ingebretson (seventh).
In the Pro Open class, Davidson was credited with third, Gausen was seventh, Bunke was eighth and Aaron Christensen was 10th.
Polaris Places 3 in Top 6 in Semi-Pro 600
In the Semi-Pro 600 class, three Polaris racers finished among the top six, led by second-place finisher Dustin Holmstrom. Ken Christensen was fourth and Jason Dobmeier was sixth. Other Polaris finishers in the Semi-Pro 600 class were: Jeff Ignaszewski (11th), Robert Marion (14th), Eric Christensen (17th) and Frederick Lewis (18th).
Strong Finishes in Veteran Racer Classes
In the Masters 40+ class, Polaris racer Ken Christensen finished second, Eric Christensen was fourth and Dennis Sobczak was fifth.
In the Legends 50 class, Polaris racer Dennis Topp of finished second, and in the Fan 600 class, Paul Anderson finished second.
The next race on the USCC schedule is the Ada 100 in Ada, Minn. on Jan. 31.