Ski-Doo race report: Western Nationals
Tremblay dominated Pro classes in Utah
Story by Staff, Jan. 13, 2010
Email a friend
Print Friendly

RSS
Ski-Doo X-Team and Warnert Racing Rookie Pro Tim Tremblay came west to find fame and fortune, and in only his third Pro race he struck gold in Sandy, Utah at the ISOC National snocross race. With a dominating win in the premier Pro Open class, and a second in Pro Stock, Tremblay firmly announced that he has arrived at the highest level in snocross.
Tremblay lead the Pro Open race from the second turn to the checkered flag, never looking back as he sliced through lapped traffic after only 3 laps of clear running at the front. In Pro Stock Tremblay also had a great start and moved from third to second early in race and tried to close on the leader while building a small cushion on third. On the podium after Pro Stock Tremblay was positively ecstatic, but he had no idea how good it would feel an hour later when he took the top step.
"This is unbelievable; I wanted to win so bad but never dreamed it would come this early," says Tremblay. "My team was so perfect this weekend, everything worked flawless, thanks to them and all my sponsors."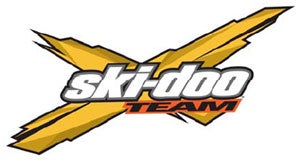 Fellow Warnert Racing teammate Dylan Martin took second place in Semi-Pro Open for the second consecutive event and continues his push for a season championship.
Congratulations to Tim and the whole Warnert Racing team on a great performance.
For complete race results visit the Ski-Doo X-Team home page at Ski-Doo.com.
Related Reading
Tremblay earns Pro Open snocross win in Utah