When 8 People Are Trying to Save a Vintage Sled From Sinking + Video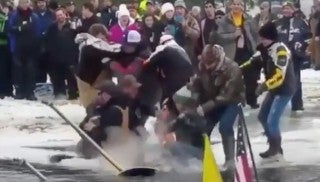 Good intentions gone bad.
This poor gal came up just a little short on her attempt at making it across the pond in her vintage John Deere snowmobile. Fortunately (or unfortunately) these brave fellas came to her rescue to try and save a vintage sled from sinking.