Russian Retiree Builds Snowmobile

We love backyard mechanics and their creations. Recently we found some photos of a very cool snowmobile project built by a retiree from the Russian city of Korov.
The machine is powered by an old Yamaha engine and the rest is made up of scrap. The fiberglass seat comes from an old carousel and the gear shift lever appears to some sort of Coca-Cola collectible.
What really sets this machine apart is that it uses a big wheel instead of a track.  Check out more photos after the jump.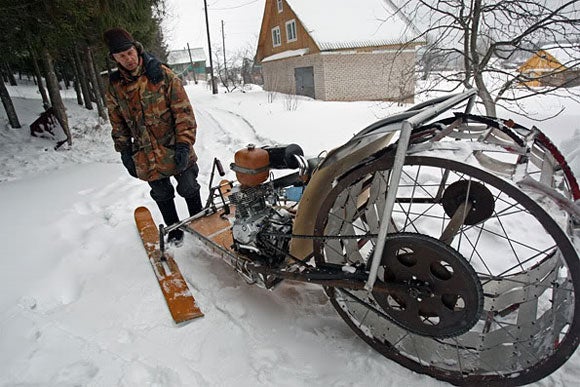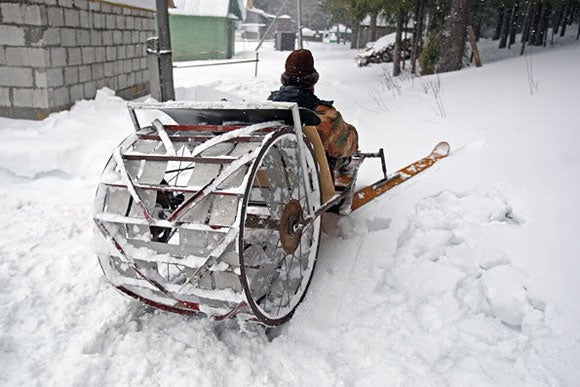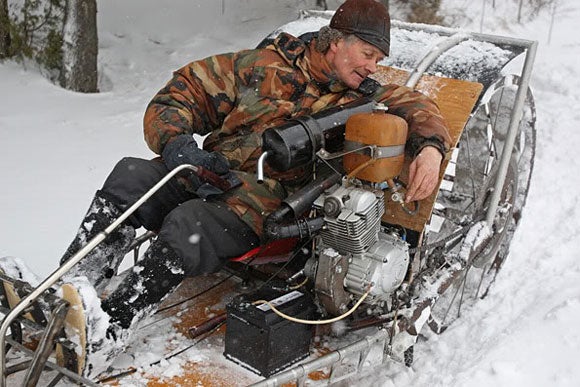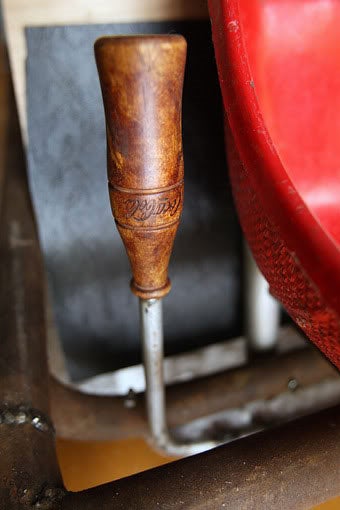 Source