Remembering Rocky Cutsforth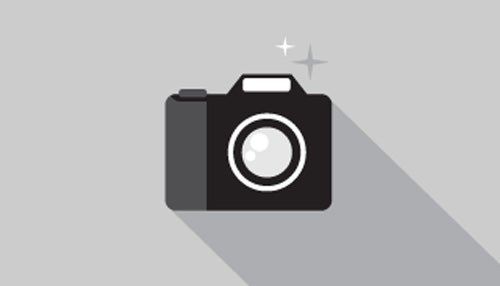 The snowmobile industry lost a great friend in Rocky Cutsforth, owner of ROX Speed FX.  From Cohasset Minnesota, a long time motor sport enthusiast and action rider, Rocky was fatally injured during an ATV photo shoot in South Dakota on May 20th.
Rocky was a well known and respected for his talent riding on and off the snow. As the photographer for Snowmobile.com's Western sled tests, I was always excited to ride with Rocky.  Like a hound dog he could sniff out any jump, drop or sidehill that would look good in front of a camera. He could make even the smallest little lip look like a double. Rocky could even catch giant air on the long mountain sleds even though he was more keen on the shorter-tracked crossover sleds.  With his cool likable demeanor, he was instantly a friend to whomever he met.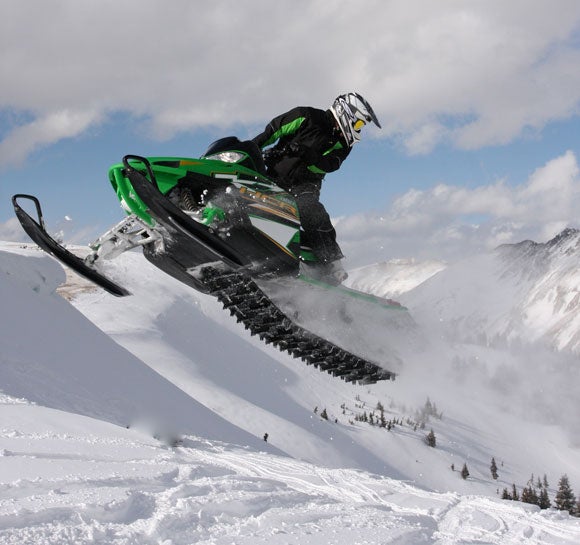 In addition to his riding prowess, Rocky was also known for his talent at modifying snowmobiles, ATVs, and motorcycles.  Many of his creations have been featured in articles.  He also made custom parts to make thing s better.
Rocky was 42 years old and is survived by his wife Lynn, children Colton and Makenzie, his parents, and four siblings.
Rocky's passing is a loss for the sport and he will be dearly missed by all who knew him. — photos and memory by Jake Allred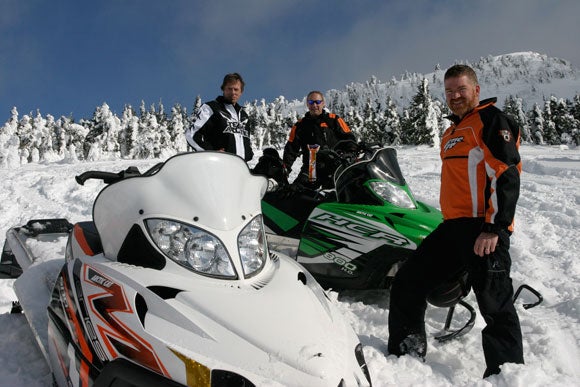 Rocky Cutsforth, left, doing what he loved — riding with friends, including (middle) Doug Wolter and, at right, Darren Jones.