Polaris Tests 2011 Sleds in August in Andes Mountains

While most snowmobilers are enjoying a late summer BBQ on the deck or a boat ride, six members of the Polaris Snowmobile Test Team recently returned from a 14-day trip to the rugged Andes mountains in South America.
Eight off-the-line production sleds of the 800 Rush Pro-R and 800 Pro-RMK were air freighted to South America for final confirmation in real world conditions. Polaris testers experienced true "winter" riding conditions, including deep powder, in August!
"We've ridden in places all over the world, and what we found in the Andes Mountains of South America were areas where no snowmobile has ever been before," Polaris says in a release. "We put the eight sleds through their paces over thousands of miles during the trip. Upon their return, the test riders declared both models winners and confirmed they are ready to ship."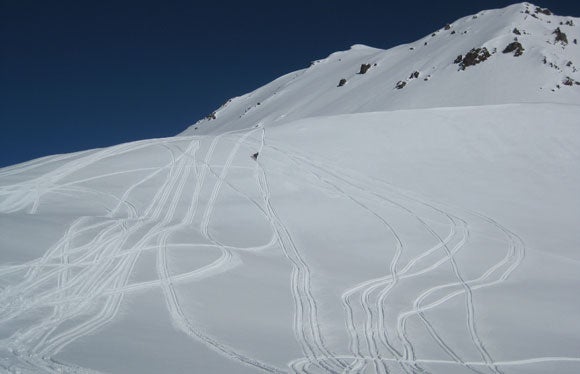 "The sleds worked great and consumers are absolutely going to love them," says Scott Swenson, general manager of the Polaris Snowmobile Division.