GPS-Equipped Goggles from Zeal Optics

We found a very cool product form Zeal Optics that we thought you might like to know about – GPS-equipped goggles.
According to Zeal Optics, its Transcend GPS Goggles are the only ones available with a "heads up" display. At this point the Transcend goggles are designed for skiing, but you can certainly imagine a use for snowmobilers.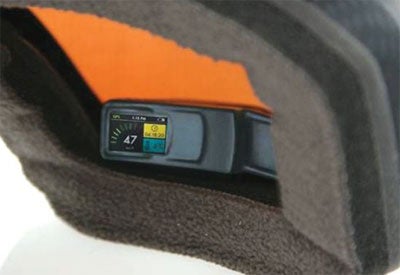 The goggles use GPS and state-of-the-art sensors to track maximum, average, and current speed, current temperature, latitude and longitude, total vertical distance traversed, number of runs completed, and total ground covered. The two-inch display is similar to those found in jet pilots' helmets – the LCD dashboard continuously displays performance data inside the goggles' right lens frame and Zeal Optics claims it does not block the view. The user is alerted when altitude or speed milestones are achieved.
More information is available on the official website – https://www.zealoptics.com/transcend/.