BRP Expands Carbon Helmet Line and Unveils Quick Change Clutch Kit

As the upcoming snowmobile season draws nearer, Bombardier Recreational Products (BRP) continues to expand its family of snowmobile gear and parts. The most recent additions to the BRP family are an expanded Carbon Light hemlet line and a QRS quick change secondary clutch kit.
BRP XP-R Carbon Light Helmet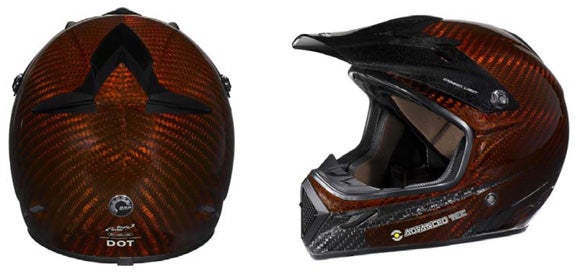 BRP boasts that its XP-R Carbon Light helmet is 25% lighter than all other helmets in its category. New this year will be two more colors, Blaze and Bronze, to compliment the popular Black.
The XP-R features Multi Directional Carbon Fiber (MDCF) construction using carbon and aramid fibers to form a super lightweight shell with the weight of a size large at about 1275g (44.9 oz.). A tool less multi adjustable wide front peak incorporates an anti reflection sticker on the underside to reduce glare. A large flexible nose deflector is included with each helmet for great wind protection and the integrated rear fin helps with stability at speed. The surround comfort sanitized liner features Coolmax moisture wicking action which is removable for easy washing, and the Morpho System Plus ergonomic 3D cheek pads are removable, washable and available in different sizes to customize your fit. Additionally, ten ventilation points allow air to flow through the helmet to keep you cool. The XP-R Carbon Light retails for US$449.99/C$499.99.
QRS Quick Change Clutch Kit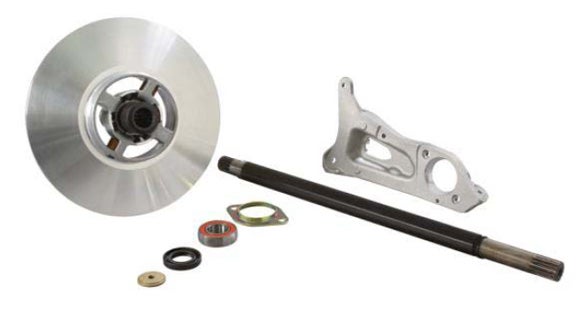 BRP will be offering a new QRS quick change secondary clutch kit for those riders looking to fine tune their sleds more easily. BRP says the new kit also provides great value because it uses some existing parts allowing it to be priced competitively.
Called the Floating QRS Short Shaft Conversion kit, it allows removal of the secondary clutch without removing the countershaft and makes changing helixes and springs faster and easier. BRP says the kit allows you to change your clutch calibration and be testing it minutes later.
Included in the kit are all the parts needed: gun drilled lightweight countershaft, fixed clutch half, bearing mount, bearing and all hardware. When installing the kit, the sliding half, spring and helix are re-used so the current calibration remains the same until the rider decides to change it. The QRS Quick Change Clutch Kit fits 600 Sport, 600 E-TEC, 800 P-TEK, and 800 E-TEC engines and retails for US $449.99/C$514.99.