Christian Brothers Racing Report – ISOC Grand Finale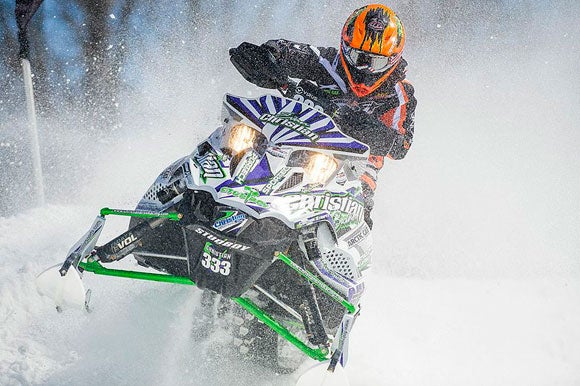 Nestled in the Southeastern corner of Wisconsin, Lake Geneva has played host to the final National snocross event of the season for over a decade and a half. Carved into the ski slopes of Grand Geneva Resort, the ISOC Grand Finale track was one of the longest and most challenging of the season, boasting features the riders don't even see at the Winter X Games including three uphill and downhill runs.
DOC360/DRIFT Racing/Troy Lee Designs/Arctic Cat rider Logan Christian posted strong performances Saturday and Sunday at Lake Geneva, placing sixth and eighth respectively. This came after a tough Friday where Christian missed making the final by one position. Final season points tally put Christian in sixth place overall in the premier Pro Open class.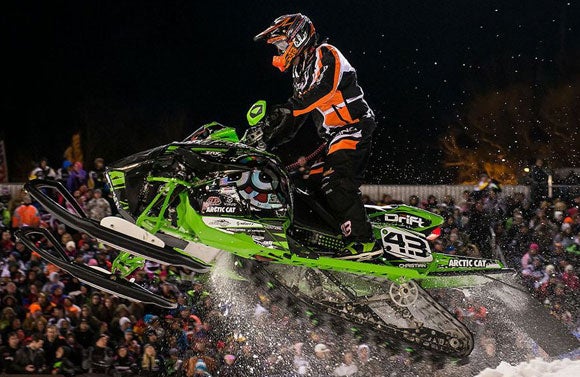 "This season was full of ups and downs, but it was fun and I'm happy with the sixth place finish in Pro Open points," says Logan Christian. "I can't thank everyone on the team enough, those guys work really hard to get us the best sleds on the track. We are going to hit a couple races in Canada then work all summer and hit Duluth wide open next fall."
Like Christian, Royal Distributing/Arctic Cat rider Dave Joanis tallied much higher finishes Saturday and Sunday, placing ninth and seventh after finishing 15th on Friday. Joanis finished seventh in Pro Open points in this his first season racing the top class on the circuit. Joanis' season earned him Rookie of the Year honors on the ISOC National circuit.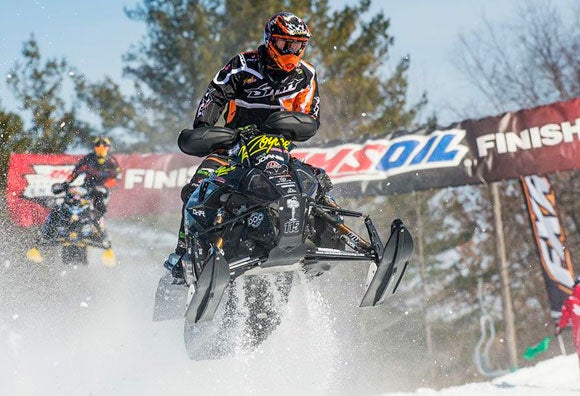 "This was my first season in Pro Open on the ISOC National circuit. I got some podium finishes and came in seventh in season points, so I think things went really well," says Joanis. "I have to thank the Christian Brothers Racing team for working so hard this season – these guys really are the best in the business."
Capping a dream rookie season on the National snocross circuit, Polar Bear Boots/Arctic Cat rider Marica Renheim won both Pro Am Women heats on her way to winning the final. The Swedish rider also won the Showdown race on Friday making it a clean sweep of the class on the weekend. Renheim claimed the points championship in the Pro Am Women class as well.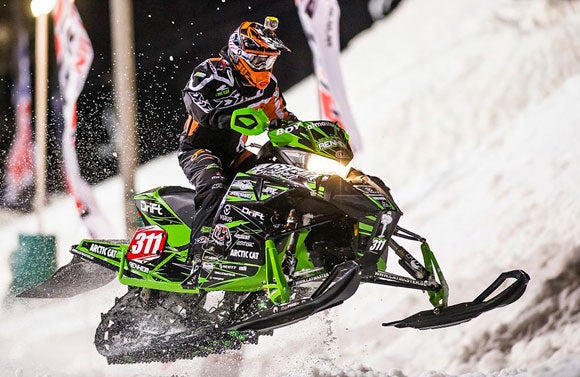 "Coming here from Sweden and winning the championship my first year is a dream come true," says Renheim. "I could not have done it without Christian Brothers Racing and I have to give them a big thanks for everything they did for me this season."
It was a long run for Tyler Adams as he fought for the points championship in the Sport class all season. With no room for error in this highly-competitive class, Adams' points lead was chipped away at and he dropped back to third after his massive crash in Michigan a few weeks ago. With final points being decided at Lake Geneva, Adams made one last run and finished fourth out of 105 riders in Sport National points. He was perfect in Friday Showdown racing at Geneva, winning the heat and the final in the Pro Lite class.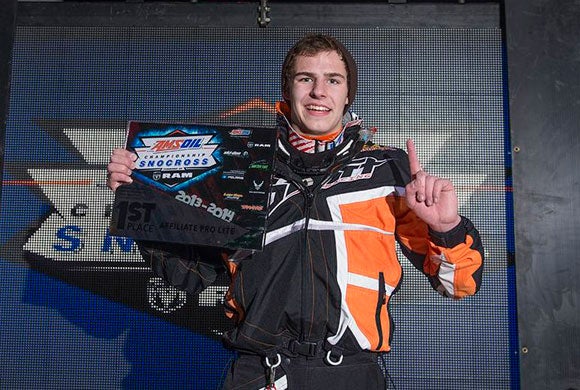 Finley Motors/Arctic Cat rider Evan Christian took a hard-fought ninth place finish in the Jr. Novice 10-13 class, ending what has proven to be a highly successful rookie season for the young rider.