MPI Turbo Kits Now Available for Yamaha Viper Trail Models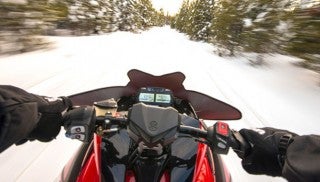 Yamaha Trail and Crossover riders can now get the same power boost offered to Yamaha's Mountain riders. Yamaha and Mountain Performance Incorporated (MPI) have expanded their partnership on the newly released MPI Trail Turbo Accessory Kit for Yamaha Viper snowmobiles developed for applications below 6,000 feet.
MPI has been producing "boosted" turbo and supercharger kits for Yamaha snowmobiles since the 2013 model year. Earlier this year, Yamaha announced the introduction of an MPI accessory turbo kit for the all-new Viper M-TX. During Yamaha's Spring Power Surge, Yamaha customers could purchase the MPI kit in conjunction with a new M-TX at a considerable savings. The dealer-installed kit delivers an additional 45 horsepower on pump gas.
The new MPI Trail Turbo accessory kit for 2014 and 2015 Viper R-TX, L-TX, X-TX and S-TX models touts many of the same features of the Mountain Kit, including the same 45-horsepower boost. Unique to the Trail Kit is the use of an electronically controlled waste gate. Both the Trail and Mountain kits feature a solid mounting system and a new muffler that is quieter than previous designs; both systems also meet EPA standards.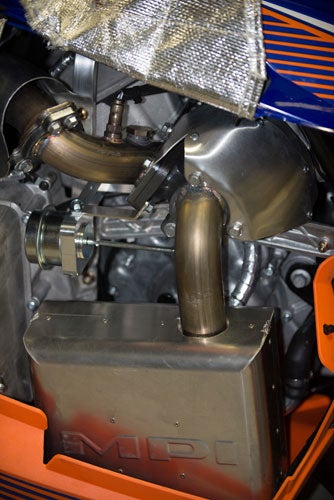 "Ever since we introduced the MPI Mountain Turbo Kit for the new M-TX this spring, everyone has been asking for a sea-level version," says Yamaha Product Manager Rob Powers. "The guys at MPI have been working all summer on this new kit…we didn't want to compromise power or reliability, which was a real challenge, but we got there and riders are going to be blown away by the power and ride-ability of this system."
The new MPI Trail Turbo Kit will be available at Yamaha dealerships in late fall for $3,299.