OFSC Offering Steep Trail Permit Discount in October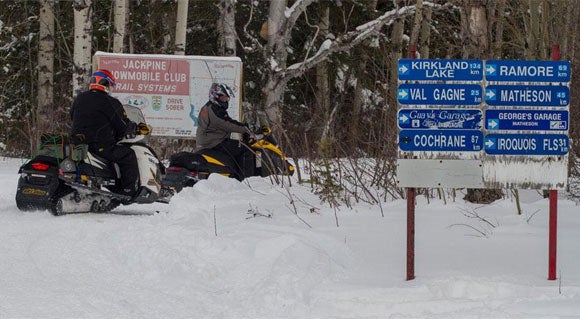 Snowmobilers can catch a big savings break by purchasing 2015 Seasonal Snowmobile Trail Permits from the Ontario Federation of Snowmobile Clubs (OFSC) in October. After a 21% permit sales spike last winter, the OFSC is selling Seasonal Permits again for a special pre-season fee of $180 when purchased online at www.ofsc.on.ca on or before November 1, 2014.
"The $180-Nov. 1 option we introduced last winter represents a 30% saving off the regular Seasonal Permit fee of $260 and Ontario snowmobilers responded by purchasing many more permits, " says OFSC President Remi Sauve. "A year over year sales increase of 21% is phenomenal in any business, and that, plus a very snowy winter has generated a considerable momentum for snowmobiling heading into 2015."
According to recent consumer surveys undertaken by the OFSC, 93% of respondents said they were planning to buy as many or more permits for the coming season as they did last year. Noting that the $180-Nov. 1 option also attracted over 18,000 new permit buyers last winter, the OFSC is confident that with this incentive in place again, even more new participants and former riders will discover the fun of today's snowmobiling at a very affordable cost for the coming season.
Available on or before November 1, the $180 Seasonal Permit spearheads the success of a new business model for trail operations by the OFSC that debuted last winter. Known as "A Framework For Change", the new plan is a comprehensive approach, including more permit types with varied fees, allocating more money where it snows each winter, and promoting more efficient trail operations across the province.
"We think it's important to keep OFSC snowmobiling as accessible as possible for Ontario families as well as for visitors from outside the province. That's why the OFSC is very pleased with the success of A Framework For Change and a survey response from this past spring showing that 95.8% of snowmobilers believe that Ontario snowmobiling is enjoyable, very enjoyable or extremely enjoyable," says OFSC Executive Director Paul Shaughnessy.