Klim Expands Its Headquarters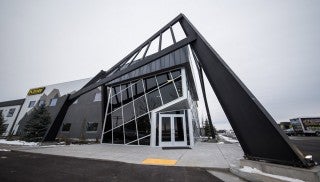 A new showroom and office addition testifies of growth and strength
On December 2, 2015 at its national headquarters, Klim invited the media to an event to show off the new expansion to Klim's existing and sprawling think tank complex.
Quoting from its November 30 Press Release, Klim reported:
"Rigby, Idaho (November 30th, 2015) – KLIM Technical Riding Gear announced today the opening of their impressive facilities expansion at their local Rigby, Idaho Headquarters.
The 16,000 square foot building addition will officially open with a Ribbon Cutting Ceremony on December 2nd at 3pm. KLIM CEO Justin Summers will speak on the history and future of KLIM along with speeches from representatives from the City of Idaho Falls and the Chamber of Commerce. A public Open House and Factory Sale will follow on December 4th at 3 pm.
"Business growth and an expanding workforce fueled the need for a larger building. The expanded workspace houses a state-of-the-art product development area, new sales offices, creative marketing space, new customer service area and the first-ever KLIM Experience Showroom.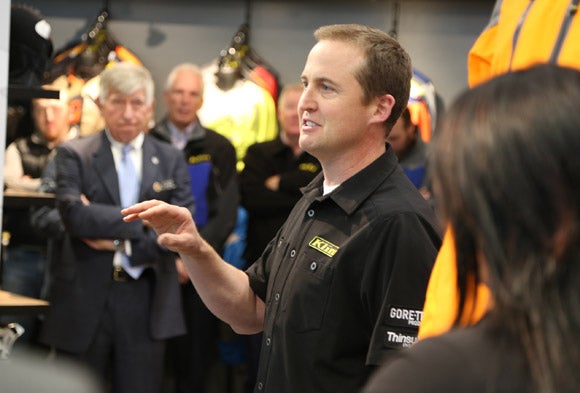 "The KLIM Experience Showroom will be an open environment allowing customers and visitors the opportunity to learn about KLIM products and technology while gaining an appreciation for who the people behind KLIM are and where they come from.
"KLIM, synonymous with extreme high-quality and durability, celebrates double-digit growth and attributes most of its success to the Southeast Idaho region it calls home. The excellent access to the world's best product-testing environment for snowmobile and motorcycle apparel and abundance of dedicated individuals solidifies the roots of the locally grown brand.
'These are exciting times at KLIM," Justin Summers, Founder and President of KLIM said. "We have been able to achieve great things in the past and we owe a big part of that success to the community we are a part of here in Idaho. From the employees we hire to the core customers we serve, we love Southeast Idaho and everything it offers.
'The new addition to our headquarters in Rigby represents our commitment to this community and our gratitude for such a loyal customer base and the dependable recruits we hire.'"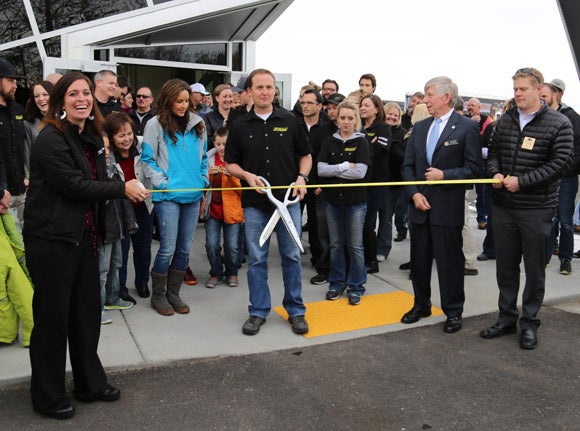 At the December 2 media event, a ribbon cutting occurred with local Idaho Falls and Rigby chambers and a talk by Justin Summers, who gave a joyous and tearful historical accounting on Klim's birth and growth. He recounted his and his wife's journey in building the company while telling a story about an argument he and wife had about her $8.00 purchase of a kitchen dining room set at a garage sale. He said, "Money was that tight, and that $8 dollars was gold to us, as we were financing Klim on credit cards." With tear-filled eyes, he spoke of his wife's support, and he too, gave the same heartfelt thanks to Klim's employees, who he said are the backbone to the company.
The new addition is 16,000 square feet on to the existing building of 66,000 square feet (20,000 for office space and 46,0000 for warehouse space). Total size of the building is now 82,000 square feet.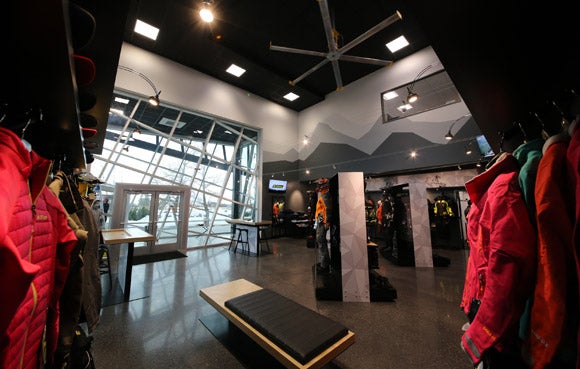 Approximate employee head count at Klim's national headquarters is 100.
Following the presser, which was a Wednesday, Klim held its first-ever Open House and Factory Sale on Friday, December 4, 2015 where the general public was able to tour the new addition and grab super Christmastime deals, Black Friday-style, on Klim products.
For more information on Klim, go to Klim.com.