10 Must See Snowmobile Trail Icons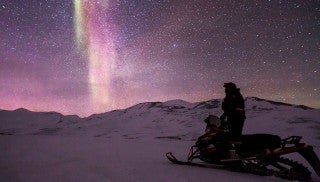 These are bucket list stops for any snowmobiler
When you take your snowmobile out for a rip, there is far more to look at than a sea of fresh powder or pristine groomed trail. From awe-inspiring mountain views to wondrous ice caves, snowmobilers benefit from an abundance of amazing sights. Here are 10 of our favorite trail icons in North America, listed from east to west.
Omni Mount Washington Resort, Bretton Woods, New Hampshire
When you snowmobile around Bretton Woods, NH, you can overlook one of America's "grand dame" hotels that brings European style and 1920's American luxury to the heavily forested area that surrounds the Mount Washington Hotel. One of the "Historic Hotels of America" and protected by the national trust for historic preservation, the hotel was one of the most luxurious hotels of its age and remains the site for first in the nation presidential voting. Even now, it offers an imposing visage to those who snowmobile up to it. Although the property no longer rents sleds, you can get recommendations from the staff for nearby outfitters.
Bridging the Trail in Old Forge, New York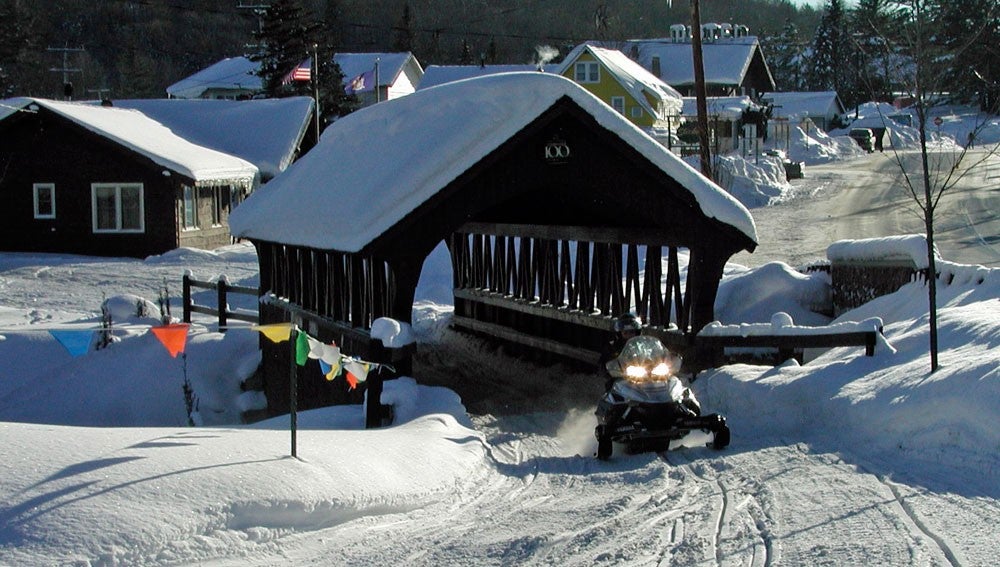 An iconic landmark, or is it "snowmark," can be found in the village of Old Forge, NY. This resort village in the Adirondacks bills itself as the "snowmobile capitol of the East" with good reason: it gets early and frequent snows and hosts a multitude of great riding adventures backed up by plentiful lodging and food options to suit a weekend or week-long "snowcation." The bridge has guided generations of snowmobilers in and out of the village to experience the many miles of groomed trails in the area.
Mica Mine near Mattawa, Ontario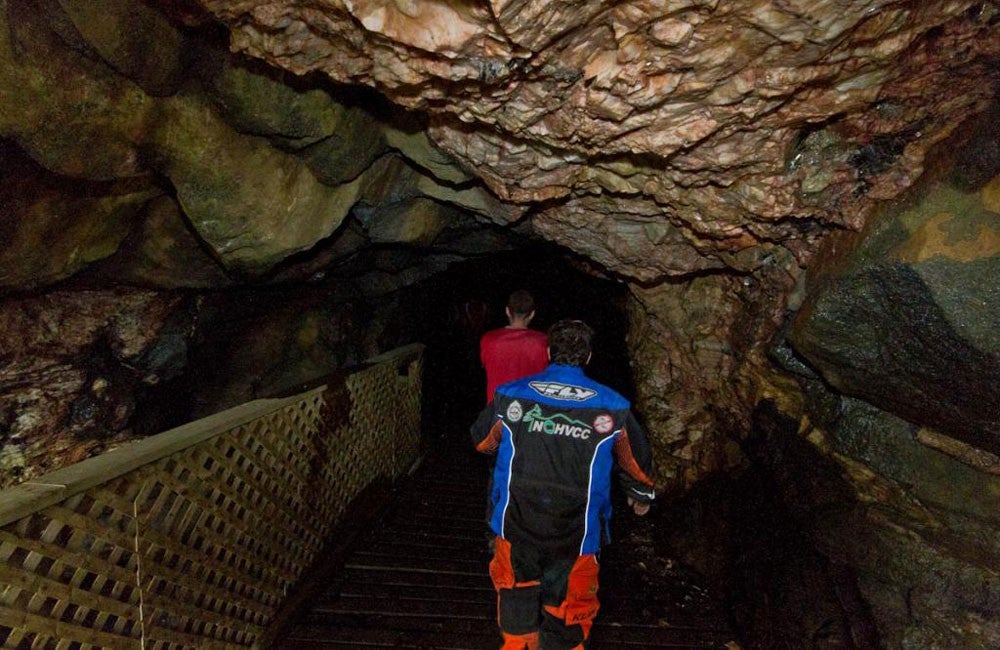 Our snowmobile and ATV adventures in Ontario almost always include a trip to Mattawa. Just outside of town is the Voyageur Multi-Use Trail System, which in the winter is home to some fantastic snowmobile trails. Cruising along the TOP A112A trail, which is part of the Ontario Federation of Snowmobile Clubs system, you'll come across an abandoned mica mine. It's worth it to hop off your sled and go explore the mine. You can still see the veins of mica running through the granite walls.
Photo by Virgil Knapp
Ice Caves near Kearney, Ontario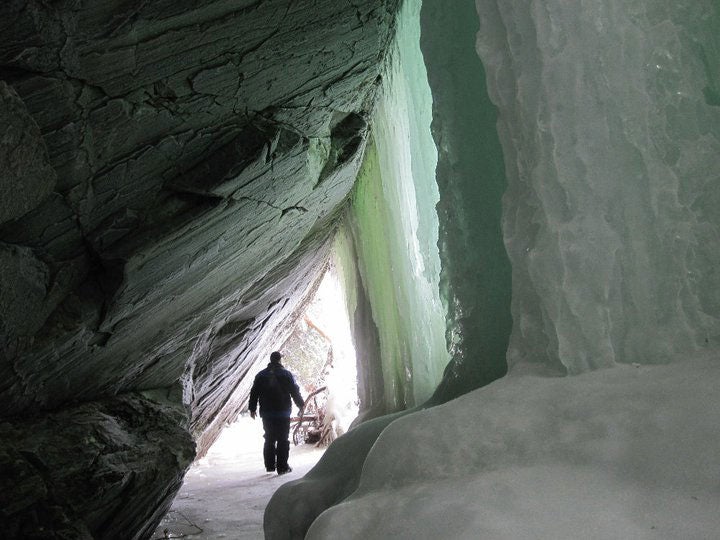 The town of Kearney, Ontario is right in the heart of cottage country, an area dotted with seemingly limitless lakes and streams. A short ride east of Kearney on the AL301 trail you'll find the wondrous ice caves, which are on border of Algonquin Provincial Park. We'd recommend doing an overnight adventure by staying at the Edgewater Park Lodge on Sand Lake, which is a snowmobile-haven in the winter and has a restaurant on site.
Photo by Rick Nutter Sauer
French River Bridge near French River, Ontario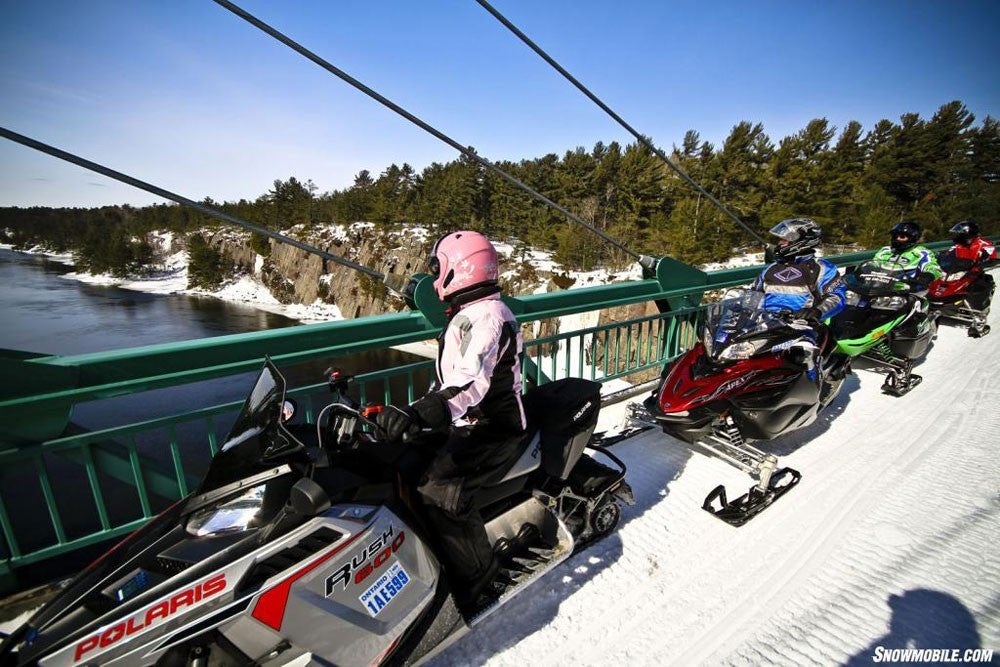 Ontario snowmobile trails boast many impressive bridges, but none will leave an impression quite like the French River Bridge. This is Canada's largest cable-supported snowmobile bridge and stretches for 300 feet across French River. A stop here is a must in you are in the area, as it provides views you won't soon forget. You can get here on the Top C trail between Parry Sound and Sudbury.
Photo by Virgil Knapp
World Championship Derby Track, Eagle River, Wisconsin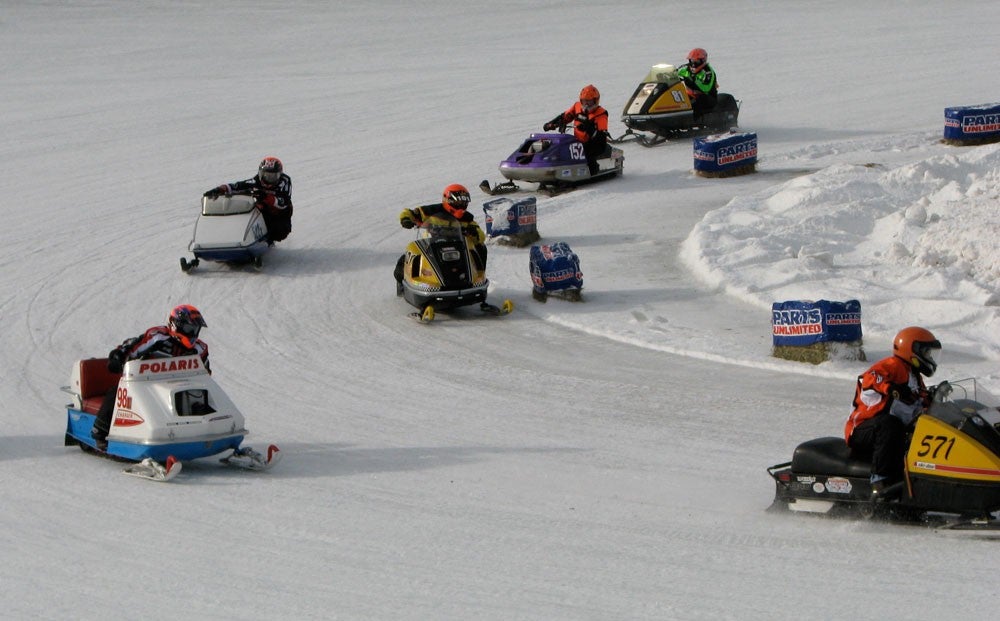 Northern Wisconsin boasts hundreds of miles of interconnected groomed trails, many of which lead to Eagle River's famous world Championship Derby track. Every January for the past half century, the track hosts hundreds of vintage snowmobile racers reliving the glory days when all the major snowmobile factories went head-to-head in high stakes oval racing. This is the track that saw Mike Trapp's 440 Yamaha beat out Ski-Doo's Yvon Duhamel in 1971. The basic configuration of that 1971 oval remains to challenge today's vintage racers.
Snowmobile Halls of Fame, Wisconsin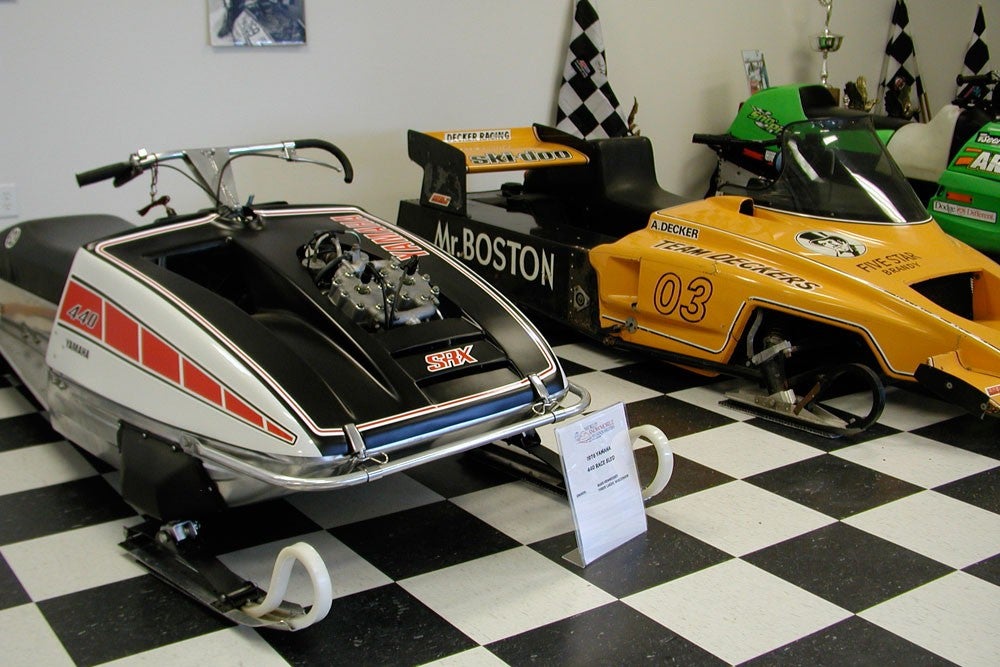 Whether you take in the annual World Championships at Eagle River, you can take in a sense of the sport's history at the snowmobile halls of fame in Eagle River or St. Germain. The World Snowmobile Headquarters in Eagle River has memorabilia honoring the pioneers of the sport from Arctic Cat's Edgar Hetteen to North Pole adventurer Walt Pederson. Located next to the Derby track on a major snowmobile route, the World Snowmobile Headquarters hosts offers displays of both vintage and modern sleds as well as a special display of World Championship winning racing sleds.
Just off the trail in nearby St. Germain, you can stop and relive a part of snowmobile history at the Snowmobile Hall of Fame and racing museum, which holds an annual "Ride with The Champs" event. In addition to famous racing sleds, you'll find a number of historically significant prototypes form days gone by.
Home to the SNOWfest and famed Soo Line Trail, Wahkon, Minnesota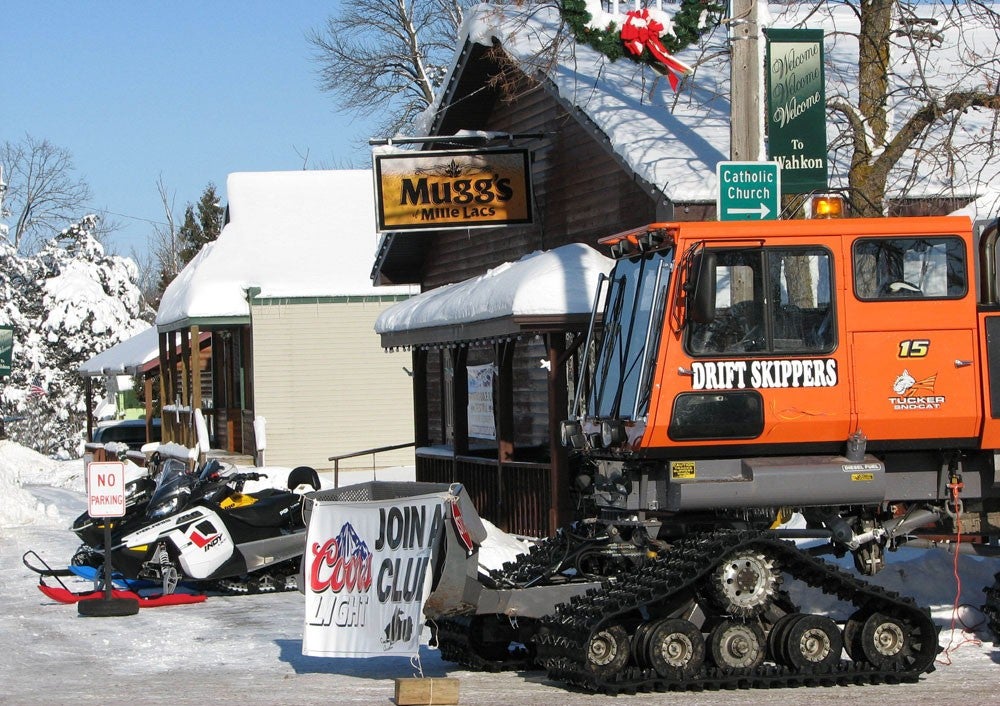 Wahkon is host to the annual snowmobile film festival (SNOWfest) and a favorite pitstop along Minnesota's Soo Line snowmobile trail. Prime stop along the way is Muggs of Mille Lacs in down town, rated as one of snowmobiling's Top 100 pitstops. At this snowmobile-friendly stopover, you can find food and up-to-date trail information, often from the very trail groomers who maintain the main snowmobile routes in the area.
Mountain Vistas near Grand Lake, Colorado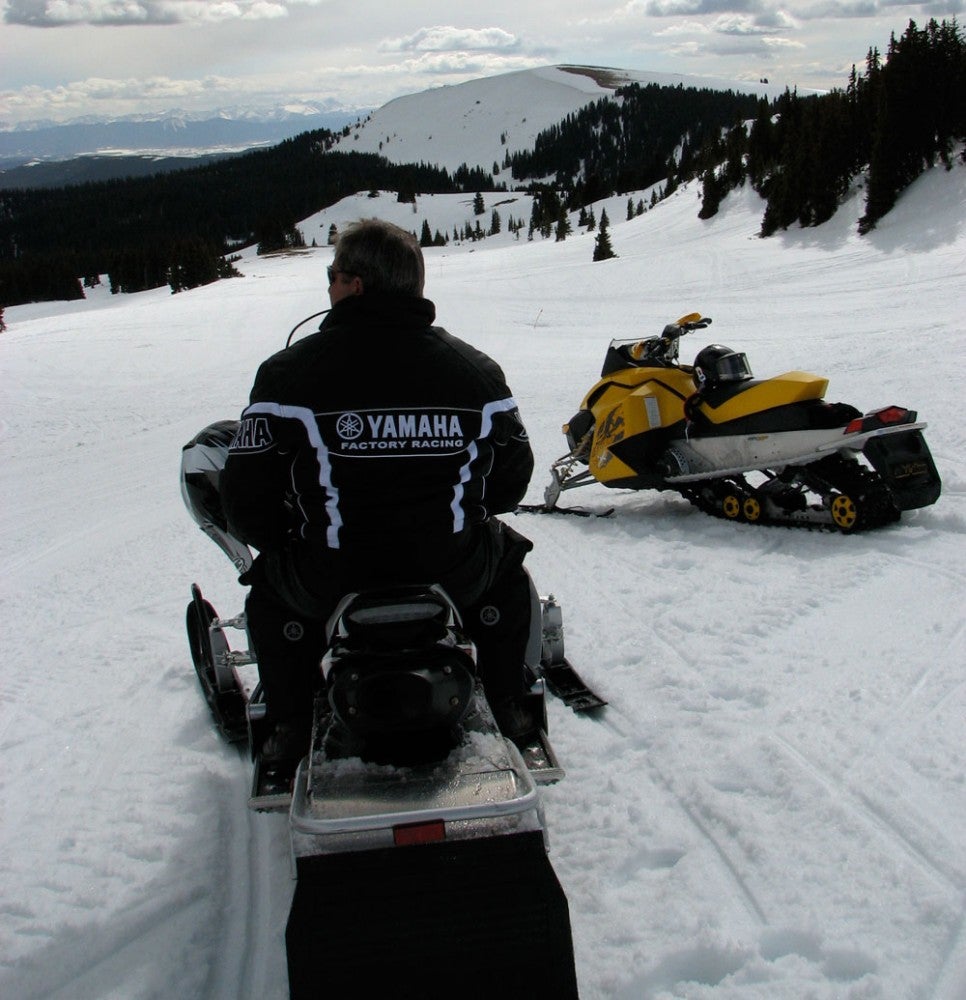 The mountains surrounding Grand Lake, Colorado rise to heights nearing the need for auxiliary oxygen, but once you reach those high passes, the view is literally breath taking. One trail brings you to more than 11,000 feet before dropping quickly to get you back into town. Abundant play areas and both wide and quite narrow groomed trails crisscross the area. The town of Grand Lake sits at 8,369 feet above sea level – and that's before you head into the hills where the views are both iconic and spectacular!
Find Your Signs of the Times near Grand Lake, Colorado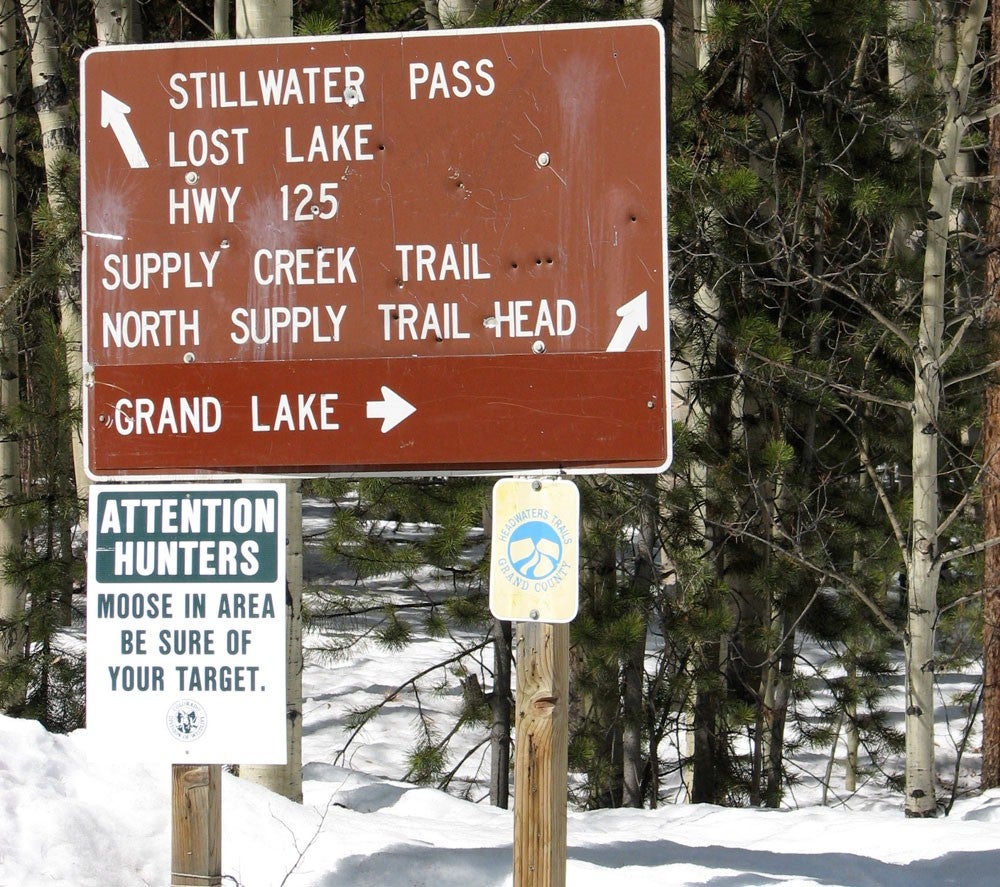 Keep your head low and watch for moose on the trails surrounding Grand Lake, Colorado. Over the years we've come across many interesting trail markers filled with serious and comic relief. Do you have favorites?