Colorado's Premier Annual Snowmobile Expo Is Coming Soon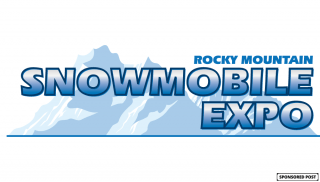 Massive snowmobile show runs October 7 and 8
For snowmobile fanatics based in and around Colorado, there's one event on the calendar every year that stands above all others: the annual Rocky Mountain Snowmobile Expo. The expo bills itself as "Colorado's premier powersports show," drawing huge crowds of thousands of snowmobile lovers to the Denver area to check out all the latest from their favorite snowmobile, powersports product and riding gear manufacturers. The global pandemic may have taken the wind out of the event in recent years, but it's back as strong as ever for 2022.
This year's Rocky Mountain Snowmobile Expo will run from Friday, October 7 through Saturday, October 8 at Denver's National Western Complex. The event features exhibitions from some of the powersports industry's biggest players, including snowmobile manufacturers like Polaris and Ski-Doo/Lynx, with their latest and greatest 2023 snowmobile models. You will also see parts and accessories vendors like Summit Motorsports and IceAge Performance, as well as gear and accessories manufacturers like Pro Armor and Oxbow Gear. Loads of other powersports-related organizations will have displays, as well, such as Pink Ribbon Riders, Upper Yellowstone Snowmobile Club, Mile Hi Snowmobile Club, and the Colorado Snowmobile Association.
If that isn't quite enough to justify the trip to Denver, the Rocky Mountain Snowmobile Expo will also feature two days of seminars, where you can learn from expert riders and major industry players alike. The event includes talks from pro backcountry riders like Chris Burandt, Bret Rasmussen, and Matt Entz; clinics focused on beginner and advanced riding techniques; and sessions covering new technologies, avalanche awareness, extracting more performance out of your sled, and more.
But while getting some in-close exposure to the latest models from Polaris and Ski-Doo/Lynx, scoring some awesome deals on clothing and riding gear, and learning directly from the pros over two days of seminars is mostly what the show is all about, the expo offers something else that's equally valuable: community. Whether you're hoping to bump into old riding acquaintances from years past, or make fast friends with fellow snowmobile enthusiasts you've never met, the Rocky Mountain Snowmobile Expo is one of the region's biggest yearly gatherings, and one of the best opportunities to link up with other riders.
If you're a rider with an easy means of getting to the Denver area, the Rocky Mountain Snowmobile Expo is a must-attend event. Tickets for adults and children 12 years and older are priced at just $12, and the ticket price includes access to every seminar on the schedule, with the exception of the planned presentation from Mike Duffy.
To read more about all the features of the 2022 Rocky Mountain Snowmobile Expo, to see a full list of exhibitors, and to secure your tickets for the show, head to cosnowmobileexpo.com.