2015 Arctic Cat M 6000 Sno Pro 153 SOLD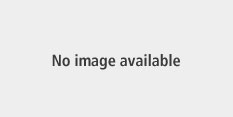 Year : 2015
Color : Green
Mileage : 1 Miles
Location : Big Bend, WI, US
Price : $ 6,199
Product Description
90 DAY FACTORY WARRANTY, FOX FLOATS, REVERSE, COOL MOUNTAIN RIDE!

WWW.ROADTRACKANDTRAIL.COM Give us a call toll free at 877=870-6297 or locally at 262-662-1500. Used There will be more pictures available upon request. We also offer great financing terms for qualifying credit. Call us for buying or trading your motorcycle, atv, or snowmobile.

2015 Arctic Cat M6000 Sno Pro 153Features may include:


Mountain Rear Suspension
This springless 153-in. FOX FLOAT 3 air shock rear suspension reduces snow buildup weight while providing a full range of pressure/tuning options.
Arctic Race Front Suspension
Tall, lightweight ski spindles provide great torsion rigidity and strength. Angling the shock load back toward the rider's mass, results in optimal caster/camber to improve comfort and handling. FOX FLOAT 3 shocks give you the feel required to boondock through the backcountry.
6000 C-TEC2 Engine
This clean technology 2-stroke is powerful, durable and 10 pounds lighter than the old 600. The electronic oil pump accurately meters fuel/oil ratios by RPM and by altitude, dramatically improving oil and fuel consumption. Dual-stage injection provides a clean burn with low emissions.
ProClimb Chassis
We need it to be as light as possible without sacrificing strength. The upper spar assembly design is the answer, proving itself on the scales and on the mountain. Shock mounts transfer energy directly to the spar assembly, the strongest point of the chassis. Rider position is ideal.
Push-Button Engine Reverse
The push-button reverse is all about quick, easy activation. This feature reverses the direction of the engine rotation. In addition to being smooth it's also a weight savings.
Deluxe Digital Gauge with Altimeter
This dual LCD screen gauge has it all for the person who wants to know it all. Theres an odometer, trip meter, speedometer, engine hour, low oil light, coolant overheat light, coolant temp, low fuel light, reverse indicator and altimeter.
Telescoping Handlebar
Drop down for the trail. Pull up for the powder. Available on many M Series models, the quick-adjust telescoping-steering system allows riders to quickly adjust handlebar height within a four-inch range, using a simple hand-operated locking collar.
Lightweight Mountain Seat
Our new seat is lower and shorter. Now it's easier to hop from one side of your sled to the other as you carve your way through the backcountry.
Front-Mounted Heat Exchanger
This M Sno Pro model incorporate the front-mounted heat exchanger system. The unit is nearly 4 lbs. lighter than the full-length heat exchanger and has been proven to help reduce snow buildup which equates to added weight. This system has been proven on the HCR for the past two seasons.
Drilled Lightweight Disk Brake
This rotor is 12% larger, yet 60% lighter. You get great performance in all types of conditions, and ultimately, it gives you more confidence in the backcountry.
Company Profile
Road Track and Trail
Contact Name Sales Department
Tel 262-662-1500
Fax 262-662-2009
Address W228 - S6932 Enterprise Drive
City Big Bend
State Wisconsin
Country United States
ZIP/Postal Code 53103