2015 Arctic Cat M 7000 Sno Pro 153 SOLD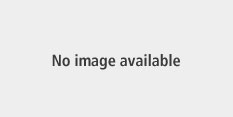 Year : 2015
Mileage : 2 Miles
Location : Big Bend, WI, US
Price : $ 5,999
Product Description
ELECTRIC START, REVERSE, IN CRATE AT OUR STORE. PLEASE CALL FOR AN APPOINTMENT

2015 Arctic Cat M7000 Sno Pro 153


Features may include:
Mountain Rear Suspension
This springless 153-in. FOX FLOAT 3 air shock rear suspension reduces snow buildup weight while providing a full range of pressure/tuning options.
Arctic Race Front Suspension
Tall, lightweight ski spindles provide great torsion rigidity and strength. Angling the shock load back toward the rider's mass, results in optimal caster/camber to improve comfort and handling. FOX FLOAT 3 shocks give you the feel required to boondock through the backcountry.
7000 C-TEC4 Engine
Part of our clean technology family, the 7000 is a 1049cc 4-stroke, renowned for easily accessible midrange power. This quick-revving triple maintains optimal power thanks to EFI and a state-of-the-art engine management system designed to reduce engine braking.
ProClimb Chassis
We need it to be as light as possible without sacrificing strength. The upper spar assembly design is the answer, proving itself on the scales and on the mountain. Shock mounts transfer energy directly to the spar assembly, the strongest point of the chassis. Rider position is ideal.
Push-Button Reverse
The push-button reverse is all about quick, easy activation. Just hit the button and backward you go.
Electric Start
With a simple turn of the key, the new and improved electric start is reliable and effective. Not to mention the easiest way to ignite the fun.
Deluxe Digital Gauge with Altimeter
This dual LCD screen gauge has it all for the person who wants to know it all. Theres an odometer, trip meter, speedometer, engine hour, low oil light, coolant overheat light, coolant temp, intake air temp, battery voltage, low fuel light, clock, reverse indicator and altimeter.
Vertical Steering Post
All Sno Pro and Limited 4-stroke Ms come standard with a vertical steering post. The vertical post delivers a more natural handlebar turning arc for a standing rider who wants to counter-steer on steep sidehills, compared with the traditional "laydown" post.
Drilled Lightweight Disk Brake
This rotor is 12% larger, yet 60% lighter. You get great performance in all types of conditions, and ultimately, it gives you more confidence in the backcountry.
Ice Scratchers
As a part of the heat-exchange system, these ice scratchers are simply invaluable. When there's minimal snow, just lower the ice scrapers to kick up some ice. This will keep the engine cool to prevent overheating.
Company Profile
Road Track and Trail
Contact Name Sales Department
Tel 262-662-1500
Fax 262-662-2009
Address W228 - S6932 Enterprise Drive
City Big Bend
State Wisconsin
Country United States
ZIP/Postal Code 53103