2015 Arctic Cat ZR 8000 Sno Pro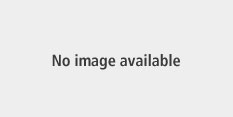 Year : 2015
Color : Green/White
Mileage : 6,480 Miles
Location : Big Bend, WI, US
Price : $ 4,499
Product Description
FOX FLOATS, PRO TAPER BARS, ICE RIPPER TRACK IN FAIR CONDITION WITH SOME RIPPED LUGS. SILENCER EXHAUST, No Reverse

2015 Arctic Cat ZR 6000 Sno Pro


Why do Arctic riders RIDE MORE? Some say riding lets us be heroes of our own adventures. From the moment we fire up our engines and take to the trails, we become the thrill-seekers we were born to be. With great power and great cornering ability comes great responsibility. You see, when were not hammering the throttle on the racetrack, were hammering it in the workshop. Figuring out ways to improve on 50 years of refinement - one breakthrough at a time. Thats how we move the speedometer forward. Always have.
Features may include:
Slide-Action Rear Suspension
Slide-Action maintains a free-acting front arm while coupling under torque over bumps, and during aggressive cornering and acceleration. As the rear transfer blocks are engaged, the front arm follows the bumps, keeping your skis firmly planted as your 129-in. track propels you down the trail.
Arctic Race Front Suspension
Tall, lightweight ski spindles and widely spaced A-arms provide great torsion rigidity and strength. Angling the shock load back toward the rider's mass, results in optimal caster/camber to improve comfort and cornering. FOX FLOAT 3 shocks and a sway bar provide excellent control and handling.
6000 C-TEC2 Engine
This clean technology 2-stroke is powerful, durable and 10 pounds lighter than the old 600. The electronic oil pump accurately meters fuel/oil ratios by RPM and by altitude, dramatically improving oil and fuel consumption. Dual-stage injection provides a clean burn with low emissions.
ProCross Chassis
This chassis excels at bringing weight-saving technology to the performance-obsessed rider. The ProCross features a tapered two-piece tunnel design. Narrow at the top, wider at the bottom. A forged steering housing ties together many of the load-bearing chassis components.
Deluxe Digital Gauge
This dual LCD screen gauge has it all for the person who wants to know it all. Theres an odometer, trip meter, speedometer, engine hour, low oil light, coolant overheat light, coolant temp, intake air temp, battery voltage, low fuel light, clock and reverse indicator.
Electric Start
With a simple turn of the key, the new and improved electric start is reliable and effective. Not to mention the easiest way to ignite the fun.
Push-Button Engine Reverse
The push-button reverse is all about quick, easy activation. This feature reverses the direction of the engine rotation. In addition to being smooth it's also a weight savings.
1.25-in. Ripsaw Track
Features aggressive angled-lug profiles for outstanding forward and lateral traction on groomed trails. Its chopped lug design delivers excellent handling, acceleration and braking on hard-packed surfaces.
Company Profile
Road Track and Trail
Contact Name Sales Department
Tel 262-662-1500
Fax 262-662-2009
Address W228 - S6932 Enterprise Drive
City Big Bend
State Wisconsin
Country United States
ZIP/Postal Code 53103