2020 Arctic Cat Riot 8000 146"/1.60"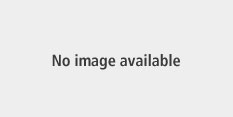 Year : 2020
Location : Big Bend, WI, US
Price : $ 11,999
Product Description
NEW IN CRATE, 1 YEAR MANUFACTURE WARRANTY.

2020 Arctic Cat Riot 8000 146"/1.60"The True 50/50 Crossover


Both Riot and Riot X deliver ruthless crossover versatility, with available ARS II front suspension and CROSS-ACTION rear suspension. For deeper and steeper riding, Riot X is built to handle mountain riding.
Our powerful 8000-Series C-TEC2, 794cc engine, with FOX rear shocks to provide a smooth ride anywhere.
Features may include:
CROSS-ACTION REAR SUSPENSION
CROSS-ACTION Rear Suspension blends the increased weight transfer of an uncoupled suspension with the optimal cornering and bump absorption of Arctic Cats Torque-Sensing Link used on our trail models.
Easy to adjust, and built for any terrain and riding style. Our premium FOX ZERO QS3 shocks are available in 1.5- or 2.0-inch diameters.
Arctic Mountain Suspension (AMS) puts everything we learned about conquering deep snow onto your crossover Riot X.
The new Arctic Race Suspension (ARS II) puts everything we learned about conquering tough terrain onto your Riot.
G2 PROCLIMB 7 MOUNTAIN SKI
This lightweight ski is contoured for easier steering, and integrates with the AMS spindles for better deep-snow performance.
Easily adjust your ski stance from 42- to 43 inches on Riot and from 39.5- to 41.5 inches on Riot X for maximum adaptability.
REINFORCED RUNNING BOARDS
Big air means big impact, which is why Riot's running boards are reinforced with an extrusion for added rigidity.
Haul more gear for an all-day ride with this standard rear rack.
Company Profile
Road Track and Trail
Contact Name Sales Department
Tel 262-662-1500
Fax 262-662-2009
Address W228 - S6932 Enterprise Drive
City Big Bend
State Wisconsin
Country United States
ZIP/Postal Code 53103