2021 Arctic Cat Blast ZR 4000 Dynamic Charcoal & Medium Green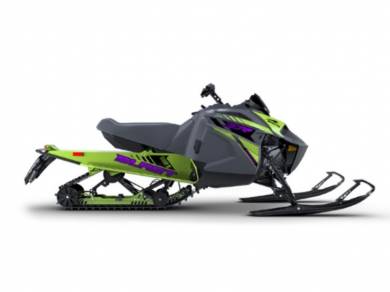 Year : 2021
Color : GREEN
Mileage : 1 Miles
Location : Big Bend, WI, US
Price : $ 8,095
Product Description
THIS SLED IS SCHEDULED TO BE HERE IN LATE OCTOBER. , GREEN

2021 Arctic Cat Blast ZR 4000 Dynamic Charcoal & Medium GreenA Mid-Sized Trailblazer with a Ride Like No Other


BLAST ZR opens up more trails to more riders. Loaded with many of the same features as the racing champions that came before it, the BLAST delivers easier handling and a more responsive ride like youve never experienced.
An agile mid-sized ride built on a lighter frame and powered by an industry-first 400cc single-cylinder EFI 2-stroke engine.
Features may include:
SINGLE-CYLINDER 2-STROKE EFI ENGINE
An engine the industrys never seen, this powerhouse drives a responsive, exciting ride like youve never experienced.
With a full 10.7 inches of travel, this responsive rear suspension soaks up any bump on the trail to keep the ride stable and smooth.
LIGHTER WEIGHT, MID-SIZED CHASSIS
Easy handling and maneuverability is what this ride is all about, with a size that lets more riders capture more thrills.
BEST-IN-CLASS POWER-TO-WEIGHT RATIO
An unprecedented frame design combines with an unrivaled engine to deliver an action-packed ride that's easier to handle.
4.0 RACE-HEIGHT WINDSHIELD
A lower-profile, race-ready windshield gives you a new level of visibility.
Quickly access vehicle information on one easy-to-read display.
Image Gallery
Company Profile
Road Track and Trail
Contact Name Sales Department
Tel 262-662-1500
Fax 262-662-2009
Address W228 - S6932 Enterprise Drive
City Big Bend
State Wisconsin
Country United States
ZIP/Postal Code 53103