2006 Polaris 900 Switchback SOLD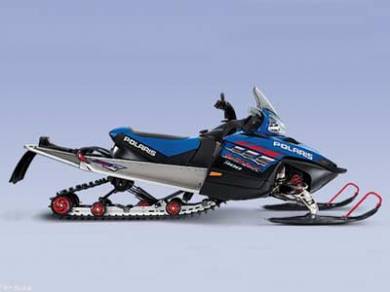 Year : 2006
Color : Super Sonic Blue
Location : New Hudson, MI, US
Price : $ 7,299
Product Description
Available At:

Kensington Motorsports - New Hudson
(248) 446-0000
[email protected]go anywhere...fast

THE 2006 SWITCHBACKS. THEY FLOAT, THEY CARVE, THEY CLIMB. THEY SLICE, DICE AND CHOP.


SnowTech Magazine recently called the SwitchBack the most versatile machine offered by anyone. Theres nothing a SwitchBack cant do supplying exceptional performance across a wide range of conditions. From the FST with throttle response at your beck and call with no turbo lag. To the king of grunt 900 with all-new Cleanfire injection. To the dynamic 600 HO with a class-leading 120 hp. The SwitchBack rails your favorite stretch of trail, demoralizes moguls and tames the unknown when you blaze your own. Its crossover without compromise.
Image Gallery
Company Profile
Grove's Motorsports
Contact Name
Tel 517-676-5667
Fax (517) 676-0205
Address 525 North Cedar Street
City Mason
State Michigan
Country United States
ZIP/Postal Code 48854