2011 Polaris 550 IQ SHIFT SOLD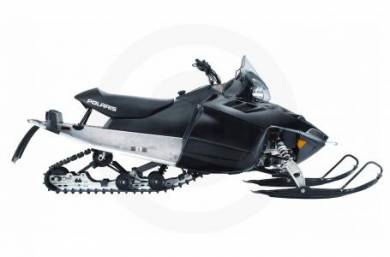 Year : 2011
Color : Black
Location : So. St. Paul - 103 Concord Excha, MN, US
VIN : SN1PB5BSXBC134937
Price : $ 5,749
Product Description
MSRP: $6,199
Sale Price: $5,749
Image Gallery
Company Profile
Hitching Post Motorsports Hopkins
Contact Name Sheri Abrams
Tel 952-933-9649
Fax 952-933-4574
Address 350 17th Ave. N
Hopkins - 350 17th Ave. N, MN 55343
City Hopkins
State Minnesota
Country United States
ZIP/Postal Code 55343
Company Description
Hitching Post Motorsports is the premier ATV and motorcycle dealer in Minnesota. With three dealerships in the Twin Cities of Minneapolis and St. Paul, Hitching Post carries the largest selection of new and used motorcycles in Minnesota.

Whether you are looking for a fast and stylish sport bike, to rumble your pipes on a chromed-out cruiser, or to hit the trails with an off road dirt bike, Hitching Post has you covered with three convenient dealerships in Fridley, Hopkins, and South St. Paul where you are sure to find the new motorcycle or ATV of your dreams.

Hitching Post Motorsports is proud to offer new motorcycles, scooters, four wheelers, UTVs, and side by sides from six of the industrys top manufacturers: BMW, Honda, Kawasaki, Polaris, Suzuki, and Yamaha. We also offer a great selection of used motorcycles for sale that have been inspected, tuned-up, and are ready to hit the road. We will gladly take trade-ins for new and used ATV and motorcycle sales.

Hitching Post offers full repair, maintenance, and service on all major brands of motorcycles, ATVs, scooters, snowmobiles, and personal watercraft. We also carry an expansive array of motorcycle accessories and apparel to get you out on the road in a style that is all your own.