2014 Ski-Doo Grand Touring LE ACE 900 E.S. SOLD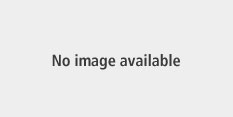 Year : 2014
Mileage : 425 Miles
Location : Big Bend, WI, US
Price : $ 6,899
Product Description
ELECTRIC START, REVERSE, PASSENGER HEATED GRIPS

2014 Ski-Doo Grand Touring LE ACE 900 E.S.


A comfortable sled built for the long haul, especially with the rMotion rear suspension. Featuring incredibly fuel-efficient engines, loads of features and plenty of room for a passenger and all your gear. Especially with the ACE 900 engine, the LE package is a showcase for clean, quiet and customizable snowmobiles.
Features may include:
REV-XR platform
rMotion rear suspension
Painted tunnel
Side panel wind deflectors
Pilot 5.7 SL skis
Excellent wind protection with 24-inch high windshield
Multifunction digital gauge with display and temperature auge
Electric start
12V power outlet and heated visor outlets for driver and passenger
Cargo rack
Adjustable backrest and passenger grips
Quick attach modular seat (2+1 capable)
Company Profile
Road Track and Trail
Contact Name Sales Department
Tel 262-662-1500
Fax 262-662-2009
Address W228 - S6932 Enterprise Drive
City Big Bend
State Wisconsin
Country United States
ZIP/Postal Code 53103