2015 Ski-Doo MXZ X-RS Rotax 800R E-TEC Electric Start SOLD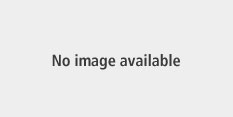 Year : 2015
Color : Black Yellow
Mileage : 5,250 Miles
Location : Big Bend, WI, US
Price : $ 6,499
Product Description
ELECTRIC START, HAND GUARDS, ICE RIPPER TRACK, KYB ADJUSTABLE FRONT SHOCKS, MIRRORS, COOL CLEAN SLED

2015 Ski-Doo MXZ X-RS Rotax 800R E-TEC Electric Start


You dont have to be a racer to appreciate the incredible big bump capability and cornering precision of the Ski-Doo MX Z X-RS model. Its perfectly ready for a normal Sunday run over rutted out trails. But it also has the capability to easily tackle massive moguls and take huge hits with its race-proven suspensions and advanced shocks.
Key Features May Include:
RAS 2 front suspension
We further sharpen the industrys best handling snowmobiles. New geometry and lighter components increase precision, especially in extreme bumps. Sharp new styling, too.
rMOTION REAR SUSPENSION
Provides more capability, more comfort and more adjustability. The most rising-rate motion ratio and longest travel in the industry means the rMOTION is supple in small bumps with added capability in large ones.
rMOTION REAR SUSPENSION QUICK ADJUST SYSTEM (SPRING OPTION)
Same chassis used on the MXZ X 600RS race sled, including most reinforcements and wide, strong running boards with extruded edge. The REV-XS body style has a more aggressive cornering position, added wind protection, glove box and more. Layered flowing edge styling delivers exceptional fit and finish. The steering post can be moved forward to create a very aggressive position for stand-up riding.
KYB PRO 40 SHOCK
Lightweight and very capable aluminum shocks. Wide range of adjustability with rebound damping adjustment and rebuildable/revalvable design.
PILOT 5.7 SKIS
Dual-keel/single-carbide design for aggressive bite in corners and virtually no darting
HANDLEBAR CONTROL
Even more intuitive. Warmer switches are oriented to up-down operation; RER electronic reverse button shielded. Premium sleds are backlit at night and include mode-set buttons for operating gauge cluster. (REV-XS platform only)
MULTI-FUNCTION ANALOG/DIGITAL GAUGE
Sharply-styled analog speedometer and tachometer are complemented by a multi-function three-zone LCD screen packed with data.
LINQ MOUNTING SYSTEM (ACCESSORY)
Our cargo attachment system is the hassle-free way to connect cargo bags or a fuel caddy to your sled in seconds.
ROTAX 800R E-TEC ENGINE
This revolutionary direct-injection two-stroke features a stunning combination of 163.9 hp*, up to 19 mpg (12.3 L/100 km) and up to 30% less oil consumption than the PowerT.E.K. 800R
And thanks to proven E-TEC technology, it has virtually no smoke or smell especially at start and idle and starts on the first pull, every time.
* Result based on independent third-party dyno test
Company Profile
Road Track and Trail
Contact Name Sales Department
Tel 262-662-1500
Fax 262-662-2009
Address W228 - S6932 Enterprise Drive
City Big Bend
State Wisconsin
Country United States
ZIP/Postal Code 53103