2017 Ski-Doo MXZ Blizzard ROTAX 800R E-TEC Ice Ripper XT 1.25 RE SOLD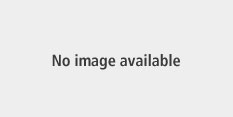 Year : 2017
Color : Black/Yellow
Mileage : 34 Miles
Location : Big Bend, WI, US
Price : $ 8,399
Product Description
ONLY 35 MILES! ELECTRIC START, REVERSE, ICE RIPPER TRACK, WIND DEFLECTORS, PILOT SKIS AND SUPER CLEAN!

2017 Ski-Doo MXZ Blizzard ROTAX 800R E-TEC Ice Ripper XT 1.25 REV-XSLEGENDARY PERFORMANCE AND HANDLING


1970s Ski-Doo Blizzard race sleds were legendary for having the best technology and performance, and we've used that same mindset in equipping the 2017 MXZ Blizzard for your rough trail adventures.
PILOT TS ADJUSTABLE SKIS
DIAL-IN HANDLING
The industry's first adjustable ski. Dial-in ski bite for any snow conditions or your riding style by turning a knob on the ski leg, which raises or lowers the ski runner over a range of .5 in. (12.5 mm). This blade runner and new square keel design work together to make darting a thing of the past.
RMOTION 129 REAR SUSPENSION
CAPABILITY, CONTROL AND COMFORT
THE standard for control, capability, comfort and adjustability with added traction, better braking and more bump filtration in 129-inch (327 cm) version. Separate spring and shock dynamics, plus the most rising-rate/progressive motion ratio in the industry give the rMotion suspension its supple ride in small bumps with added capability in large ones. Easy adjustments for shocks, springs and coupling block.
ICE RIPPER XT TRACK
ADDED GRIP
A derivative of the RipSaw track with carbide studs embedded in track lugs for added grip in icy conditions.
REV-XP X SEAT WITH STORAGE
TAKE CONTROL AND STUFF
Its low profile design gives you all the room and comfort you need to move around and take control. Plus, there's 1.3 gal/5 L of storage in the rear.
HPG PLUS SHOCKS
PLUSH PERFORMANCE
Highest quality aluminum-bodied high pressure gas shocks by KYB. Rebuildable and revalvable.
REV-XS PLATFORM
LIGHT AND PRECISE
REV-X base architecture and design sets the standard for light weight, durability and handling. Versatile riding position enables both more relaxed and more performance riding styles, sitting and standing. Driver can stretch their legs due to forward foot position. Layered flowing edge REV-XS body style is aggressive and sophisticated with excellent wind protection.
E-TEC ENGINES
LIGHTWEIGHT POWER WITH EFFICIENCY
E-TEC engines are the most popular 2-strokes in snowmobiling.* Direct-injection technology delivers excellent power and efficiency in both 800cc and 600cc lightweight twins. You get excellent oil consumption, easy throttle pull, and linear power delivery. There's virtually no two-stroke smoke and smell and preparing for the off-season is easy with built-in automatic summerization function.
ROTAX 4-STROKE ENGINES
THE MOST ADVANCED 4-STROKES
Choose from two advanced performance four-stroke engines: the 1200 4-TEC and 900 ACE. Both feature our intelligent Throttle Control (iTC) technology, which significantly increases throttle response, includes three performance driving modes and operation as either a thumb- or finger-throttle. the 1200 4-TEC delivers 130 hp and up to 19 mpg (12.3 L/100km) in ECO mode; the 900 ACE 90 hp with up to 21.8 mpg, 10,8 L/ 100 km).
Features may include:
PILOT TS ADJUSTABLE SKIS
RMOTION 129 REAR SUSPENSION
ICE RIPPER XT TRACK
HPG PLUS SHOCKS
REV-XS PLATFORM
Company Profile
Road Track and Trail
Contact Name Sales Department
Tel 262-662-1500
Fax 262-662-2009
Address W228 - S6932 Enterprise Drive
City Big Bend
State Wisconsin
Country United States
ZIP/Postal Code 53103