Planning Our Snowmobile Trips for 2014-15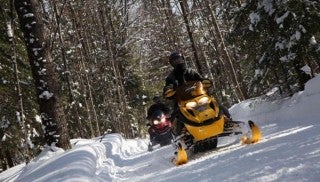 Where we plan to ride this winter
This past weekend I checked out the massive Toronto Snowmobile, ATV & Powersports show. While the new snowmobiles and accessories on display certainly caught my interest, it was all the snowmobile clubs, touring operators and outfitters that really got me thinking about snowmobiling in Ontario.
Snowmobile season is still likely a month or so away, but I used the show to start planning where I want to ride in and around Ontario this winter. Fortunately, everybody at the show was eager to answer questions, hand over trail maps, lodging information and business cards and let me know about local snowmobile events. If you weren't able to get to the show, it's easy to connect with snowmobile club in Ontario online.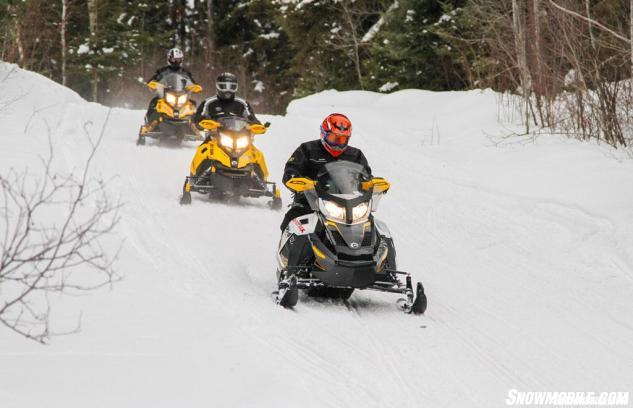 With the experts are predicting for a long, cold winter, I'm hopeful to get in a lot of riding in some awesome Ontario destinations. It's time to buy a trail permit and start planning my season.
Elk Lake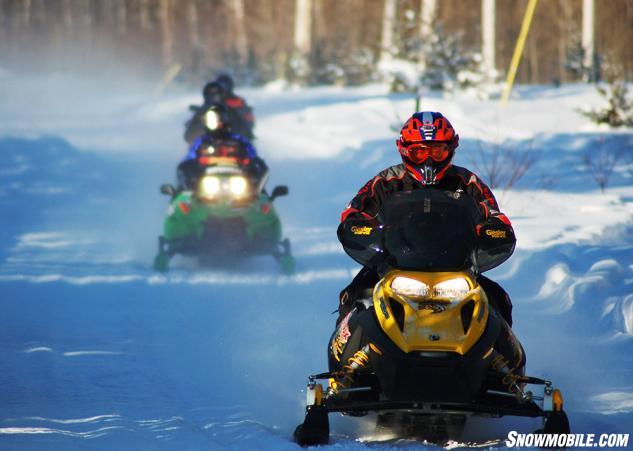 To get an early start to the season, I'm planning to head north to find snow on the trails run by the Timiskaming Abitibi Trail Association.
Besides the abundance of snow, a big reason I chose this area is the Elk Lake Eco Centre, which is located on the "A" trail, just before Elk Lake. The Eco Centre itself boasts a stunning main building and six chalets, each with six bedrooms. More than just a place to rest your head, the Eco Centre serves up breakfast, lunch and dinner, so you can fill up before and after the ride. A full bar and a large hot tub will also help you unwind after a day spent exploring the area trails.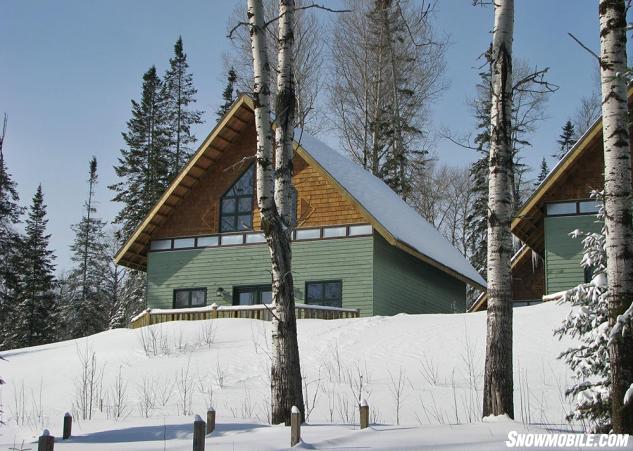 Speaking of the ride, a loop that takes you around Night Hawk Lake to the north and through Timmins would make for a serious day trip. You could travel largely on the A and C Trunk Trails, connected by the A111C to the north and the A107C to the south.
Lake Rosseau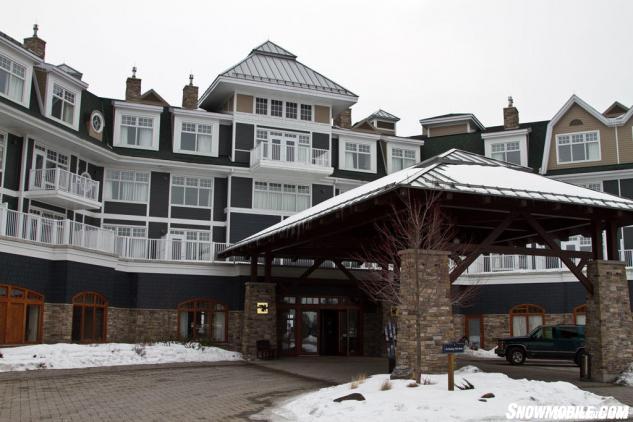 About three years ago we headed about two hours north from Toronto to Lake Rosseau for a stay at the amazing JW Marriott Rosseau Muskoka. I'm not sure I've ever stayed at a nicer place in Ontario or been treated to better food and service. I've been pining to come back ever since.
The highlight of our stay was meeting up with Dan Arcand, owner of Muskoka Sports & Recreation, which has partnered with Rosseau Muskoka to provide snowmobile rentals, equipment and guided tours for the hotel's guests. If you've never been snowmobiling before or want to introduce somebody to the sport, I can't recommend Arcand and Muskoka Sports & Recreation highly enough.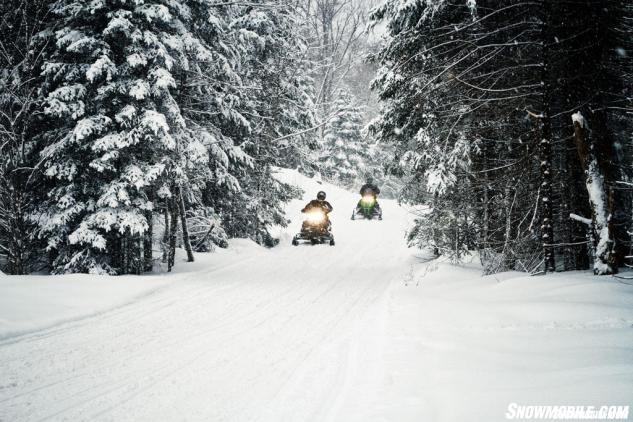 Of course, you can always bring your own snowmobile and hit the surrounding trails on your own. A short trailer ride south will take you to Port Carling and trails run by the Muskoka Lakes Snow Trails Association. This area is teaming with beautiful lakes and well-groomed trails just begging to be explored.
St. Joseph Island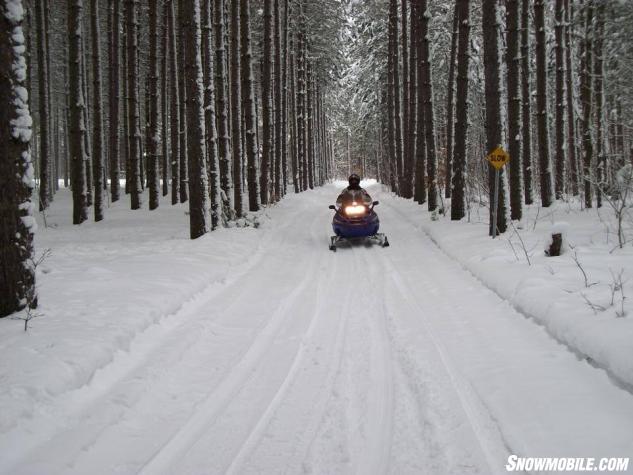 A visit to St. Joseph Island is really a trip home for me, as I grew up in nearby Sault Ste. Marie, Ontario. A trip to St. Joseph Island was the thing to do each summer for a big festival where everybody would celebrate the corn harvest with good food and a massive party. It's been many years since I've been up to the island and high time I returned – this time on a snowmobile.
The St. Joseph Island Voyageurs snowmobile club maintains about 200 km of OFSC snowmobile trails, so there is plenty to explore on the island. However, I might be inclined to give the 230 km Island Gateway Loop a go. This tour explores St. Joseph Island, heads north to Echo Bay, east to Thessalon and back southwest towards Bruce Mines.
The Clansmen Motel offers clean and spacious rooms in the village of Richard's Landing on St. Joseph Island and would make a fine home base for the trip. Enjoying the famous fish fry at the snowmobile-friendly Tilt-n-Hilton Steakhouse strikes me as great way to end the day.
Haliburton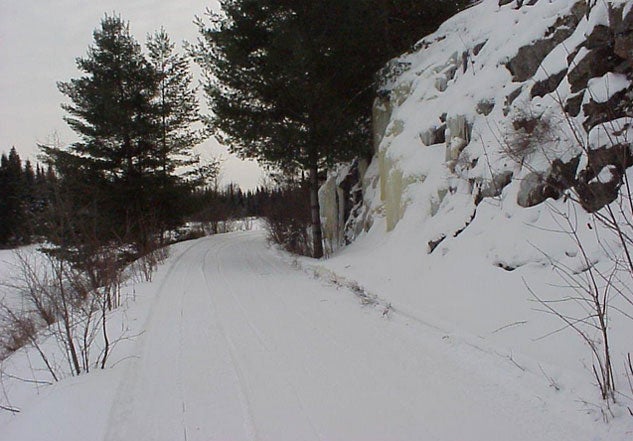 Haliburton is one of the main spots people from Toronto visit to get away from it all, as it's easy to get to and offers four-season fun. The Haliburton County Snowmobile Association maintains 370 km of snowmobile trails that meander around dozens of lakes that dot the area, which makes for some scenic snowmobiling.
This is the kind of trip I think my wife would enjoy, as amenities are plentiful and it's not too far from home. A few years ago we took the family to a cottage in the area and stopped at Sir Sam's Inn for a couple's massage in its excellent spa, so I'm comfortable making this place our home base for the trip. A room equipped with a whirlpool tub and a wood-burning fireplace would turn this into an epic snowmobile weekend for two.
Sir Sam's Inn would also be a good place for snowmobile newcomers, as rentals and guided tours are available.
Mattawa-Bonfield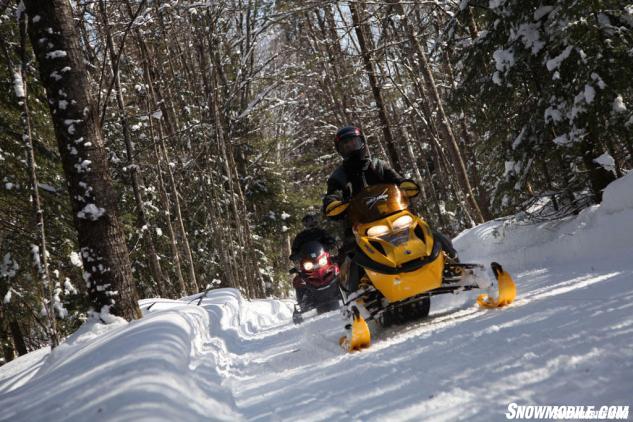 Whether it's ATVing or Snowmobiling, I always seem to be drawn to the Mattawa-Bonfield area. A riding season just doesn't seem complete without a visit to this northeastern Ontario destination. Located about a half-hour east of North Bay, this area typically benefits from good snow late into the season, which is what I'm counting on for my final snowmobile getaway of the year.
We've stayed at the Best Western North Bay, Mattawa Adventure Camp and the Valois Motel, all of which offer convenient snowmobile parking and all the amenities you need. As well, Mattawa allows snowmobilers to ride right up to local gas stations and restaurants to fill up your sled and your belly for a full day's ride. I'll be paying another visit to Myrt's Family Restaurant to get a second helping of the panzerotti I enjoyed so much last time I visited.
When it comes to riding, just use the MA-150 as your main trail and go exploring. There aren't many straight lines here, so expect lots of elevation changes and sweeping corners as you navigate around lakes and over the Canadian Shield.