Tips & Tricks – Exhaust Spring Tool + Video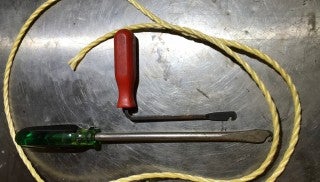 In the first episode of the Snowmobile.com Tips & Tricks video series, we look at a homemade tool designed to make removing exhaust springs easier.
We've all learned little tricks for wrenching on and maintaining our sleds. My life has been blessed with knowledge from my Father Keith (The K-Man), my own experiences, and of course my buddies. This is our first video in a series we'll call "Tips & Tricks."
This video focuses on a homemade tool for removing exhaust springs on your snowmobile.
We're hoping that if even one snowmobiler saves a day of riding or a busted knuckle, then we have done our job. We hope you enjoy and any positive comments and your own ideas are greatly welcomed!