Best Way to Enjoy Safe Snowmobiling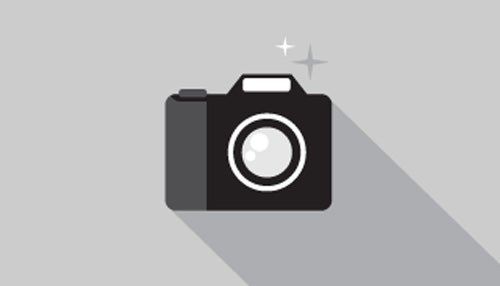 Our Basic Essential Snowmobile Safety Tips
This year, as with the previous four years, snowmobiling has gained the dubious honor of being the most dangerous winter sport. Safe riding is something we can never emphasize enough.
The increased awareness and education on snowmobile safety by snowmobile clubs and governments has emphasized a greater respect for riding safety, wide use of hand signals and overall snowmobiling etiquette. As an advocate of 'safety first' when it comes to motorized vehicles, especially snowmobiles, respect for this winter activity is key to snowmobiling enjoyment. Experience as a snowmobile rider has made me even more vigilant about safety.
Here are 10 tips for snowmobiling safety that will put the fun into your next ride:
1.  Wear a helmet: Always. Even if you are just making a quick two-minute trip to get supplies from your vehicle. No exceptions.
2.  Emergency 'Off' button: The most important feature on the snowmobile is the emergency Off button located next to the throttle. Make sure the rider knows where it is. Hitting this button instantly shuts off the engine.
3.  No alcohol: You need to be at your peak of attention and alertness. With both the thrill of the run, and the sled exercising ('sledder-cise') you will sweat, and you will become dehydrated. Take water, or other non-alcoholic beverages along with you for drinking on the trails. Save the alcohol for when you stop for the day (no more driving of any kind) and just want to sit around and talk about the day's ride.
4.  Check your rear-view mirrors: Like driving an automobile, look ahead and check behind every 15 to 45 seconds. Rear-view mirrors are a must-have on snowmobiles. Watch for more aggressive riders that speed up behind you. Let them pass–pull over, slow down, stop–let them pass.
5.  Don't override your comfort level: Ride your sled to your level of comfort and ability. There will always be other riders who speed ahead of you. What you will find is that you will catch up to them at the next intersection, juncture or rest stop. Remember: "It's how you pace yourself, not how you race your sled."
6.  Use the buddy system: Watch for other riders in your group. Your sledding group is like any effective team: the group 'lead-dog' and 'trailing sledder' must ensure everyone is together, accounted for and safe.
7.  Never kick your foot toward the ground: Keep your feet and legs safe. Never use your feet or legs to counter a tipping sled. Putting your foot down to the ground, or your leg out to stop a tip, is a good way to twist your ankle or have your leg yanked back or grabbed by snowmobile track. Painful!
8.  Never place anything between you and the throttle: Not a person or a thing (sleeping bag, bag of groceries). Nothing. Anything between you and the throttle can make situations happen where the throttle gets jammed down hard and the snowmobile quickly accelerates (uncontrolled) forward.
9.  Sit down when reversing your machine: Don't stand up. Remember the laws of physics and inertia–if you stand, the reverse motion will cause your unstable standing body to lurch forward, likely jamming your body against the throttle.
10.  Stop often: Enjoy the scenery, nature and the wildlife. Ride for 30 to 60 minute segments with five-minute breaks. Ride with sledders that like to 'stop and smell the flowers'–not just pound on the miles. Sledding gives you access to locations, sights and scenery afforded you only in winter, when waters are frozen and landowners grant access to their properties. Stay on the trails. Respect the signs. For every snowmobile trip you take, 'It's all about the smiles, not the number of miles.'
Carl Chesal is principal of Bizfare Enterprise Inc., a business marketing and consulting firm in Carp, Ont., http://www.bizfare.ca/