2021 Arctic Cat Snowmobile Lineup's First Wave Announced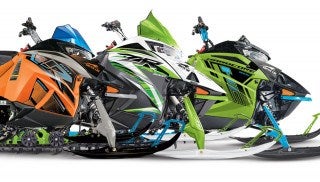 New Cat models released months earlier than expected
The first wave of the 2021 Arctic Cat snowmobile lineup has been announced, which is months earlier than expected. The complete 2021 Arctic Cat snowmobile lineup will be unveiled in mid-November – well before the other manufacturers.
We don't typically see new model year snowmobiles until February or March, but Arctic Cat had a lot of success with its Snowmageddon spring buy program this year and the goal is to give consumers and dealers more time to make their purchase decision. Snowmageddon saw discounts of at least $2000 on all full-size snowmobiles and Cat is bringing it back. We haven't heard anything yet about what discounts will be available, but we will let you know as soon as that changes.
2021 Arctic Cat Snowmobile Lineup – Phase 1
The first phase of Cat's 2021 lineup includes snowmobiles that look very familiar. Below we will take a look at every 2021 model that was part of this announcement and discuss any changes that were made. We suspect the second wave in mid-November will be where the big changes will reside.
ATAC Suspension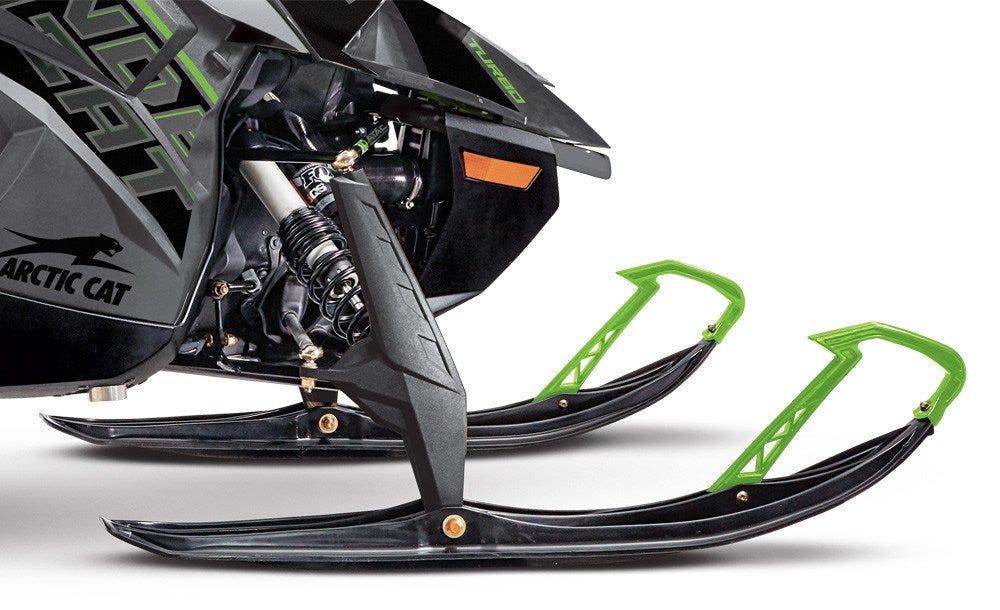 Arctic Cat renamed its popular iACT suspension to ATAC, which stands for Arctic Technology Adjustable to Conditions. Here's what Cat has to say about it: "This suspension system is the most advanced in the industry and allows the rider to independently adjust the front and rear suspension in less than 0.5 seconds without ever having to take their hands off the bars. It also allows them to program to separate Driver 1 and Driver 2 settings for quicker on-the-fly adjustments."
ZR 6000 and ZR 8000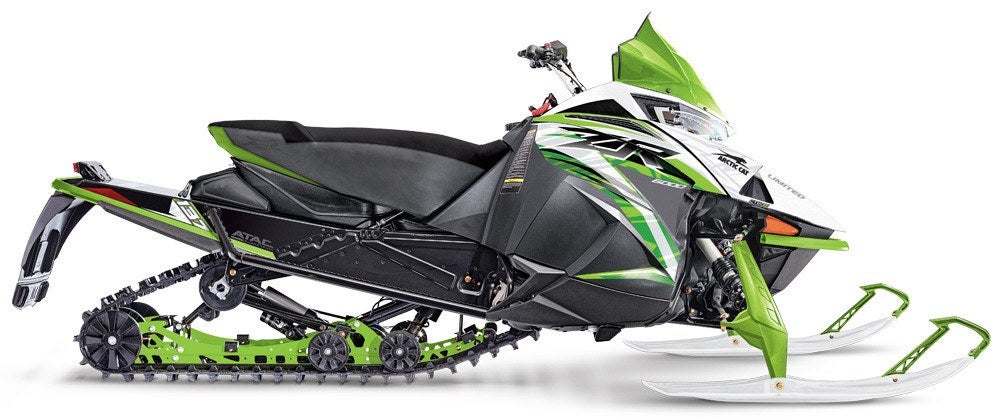 Arctic Cat brings back the ZR trail models for the 2021 model year. Much of what you see was part of the 2020 models, including the ARS II front suspension that offers added ski pressure for improved steering, more ground clearance, and a revised slide action skid with more front A-arm travel. Cat's ATAC technology returns on the ZR 6000 137 LTD ATAC, ZR 8000 137 ES LTD ATAC, and ZR 9000 137 Thundercat ATAC. What is new is a revised engine mounting system that shaves off 2.5 pounds of weight and improves engine vibration damping. Can also replaces the 11-inch dual runner carbides with single 17-inch runner carbides for "more responsive steering."
Riot 8000

Cat debuted the Riot 8000 for 2020 as a 50/50 crossover model and it's back for 2021. Features include ARS II front suspension, new uncoupled Cross-Action rear suspension, and Pro Climb Skis with an extra 80% keel height for better steering in off-trail conditions. As for what's new for 2021, the Riot shares same updates as the ZR trail models – the new engine mounting system and 17-inch single runner carbides.
M 8000 Mountain Cat and Hardcore Alpha One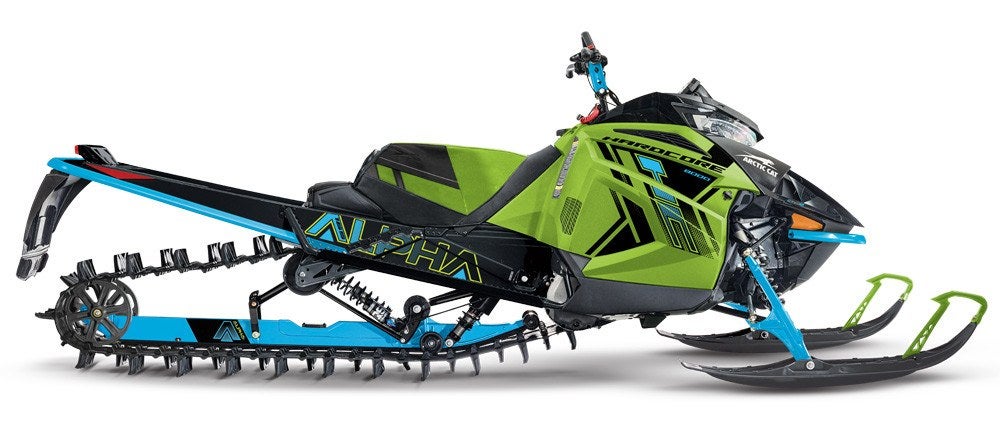 The 2021 Arctic Cat snowmobile lineup would not be complete without the deep powder models, so it's no surprise to see the M8000 Mountain Cat and M8000 Hardcore Alpha One make their return riding on the Alpha One single-beam rear suspension. For the 2021 model year, these sleds will continue to rely on Cat's heat exchanger system to minimize snow build up. But there are also a couple of changes worthy of mention. First, Arctic Cat revises calibrations on all FOX QS3 / QSL shocks and springs for "improved big bump absorption." Additionally, all models will come with Alpha snow/ice scratchers and the same revised engine mounting system we discussed eariler.
Norseman X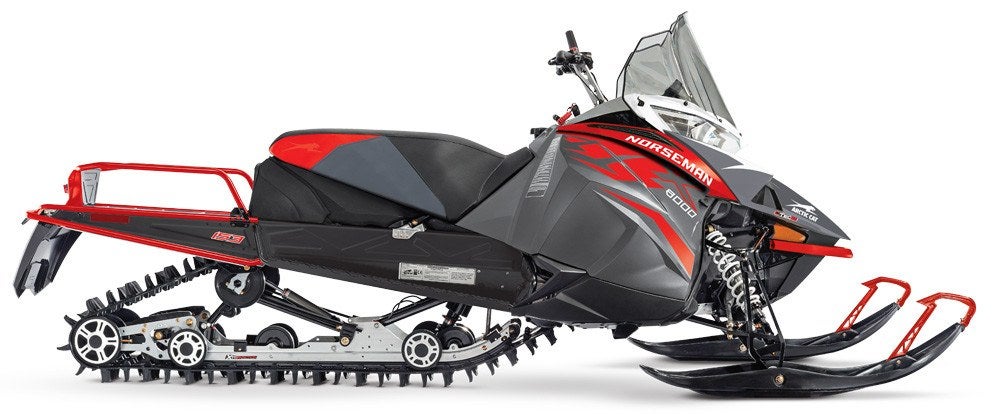 Also returning the 2021 Arctic Cat snowmobile lineup is the Norseman X. This is a utility snowmobile that is designed to work. It comes with a standard tow hitch and tunnel bag, and electric start. The only change to speak of are updated four-inch single carbide runners. If you are new to the Norseman X, one feature worth diving into is its XTRA-ACTION rear suspension. Here is how Arctic Cat describes how it works:
The rear of the frame articulates or "tips up." This makes it want to climb and stay on top of the snow when in reverse, vs wanting to trench in the snow.
Because of the rear articulation and the "floating rear," the frame has less hard contact on the snow. This makes the sled feel shorter than it actually is and allows for improved cornering and maneuverability.
The suspension can be adjusted to lock or unlock the articulating portion. Unlocked provides the benefits mentioned above. Locked puts the whole suspension/track in constant contact with the snow. This provides the ultimate traction for towing or hauling loads.
ZR 200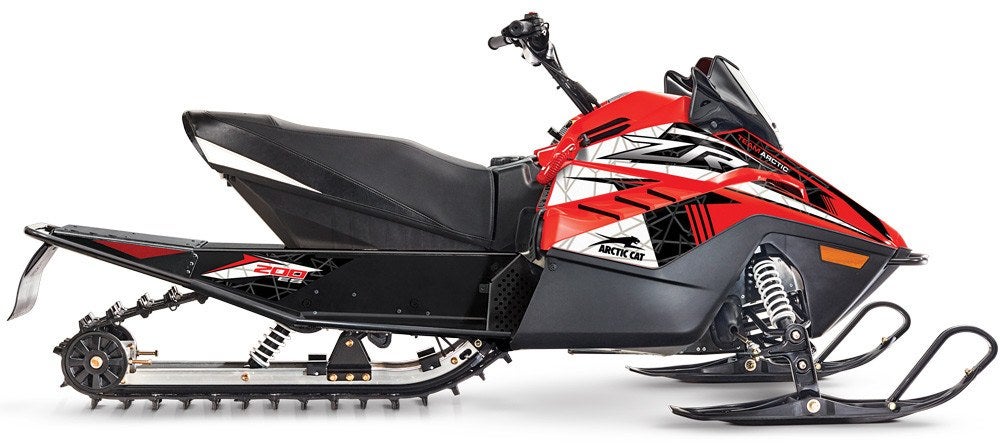 The ZR 200 is one of Arctic Cat's top sellers and it returns largely unchanged for the 2021 model year. Designed for young riders looking for a little more power and performance, the 2021 ZR 200 features a new front and rear ski/shock assembly with five spring adjustment settings. But you don't need an engineering degree to get these shocks to fit your young sledder. Adjustments are done with the simple twist of a knob and allows for up to a 50% increase in stiffness from the base setting to the top setting. Cat also updated the rear suspension to reduce both the weight and the number of parts.
ZR 120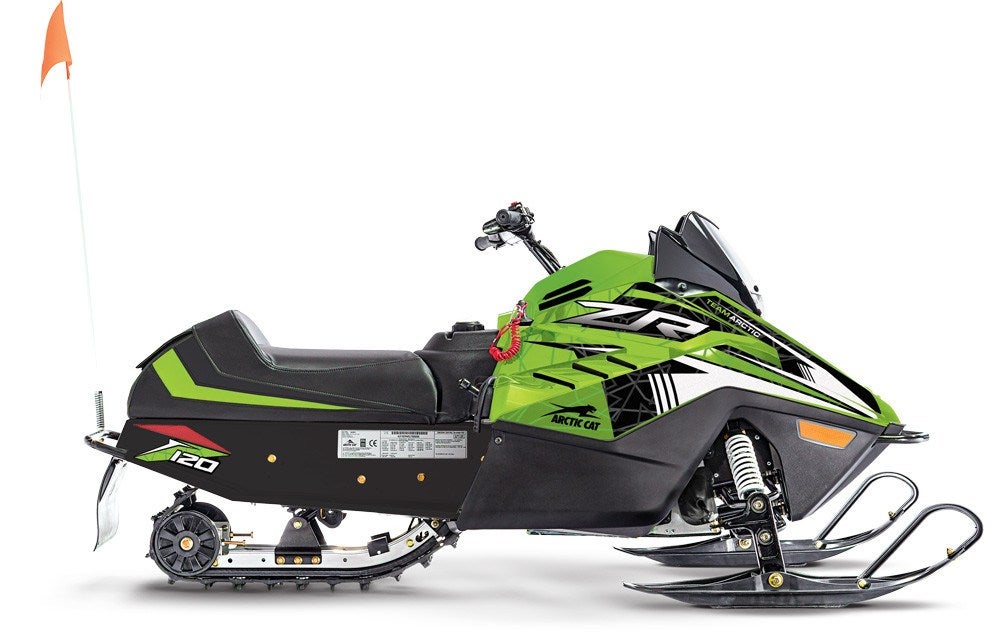 The itty bitty kitty is back for 2021 and makes an ideal sled for first-time riders. Cat made some changes for this model year, including the front ski/shock assembly having five spring adjustment settings with the twist of a knob. Like the ZR 200, the ajustment allows for up to a 50% increase in stiffness.