On The Pipe: Shredding the Backcountry on Two-Stroke Timbersleds + Video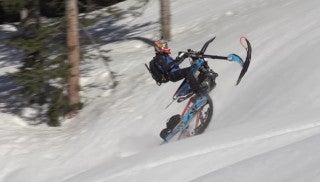 Sit back, watch and wish you were there.
What could be better than the sound and smell of a two-stroked Timbersled ripping up the backcountry? How about two? Check out this glorious raw edit of two two-stroke Timbersleds making the most of a bluebird day.