2021 Timbersled Snow Bike Preview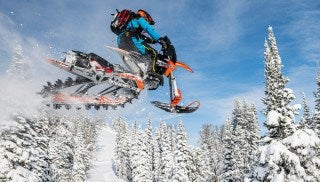 New models for both experienced and new riders unveiled
Polaris has unveiled the 2021 Timbersled snow bike lineup and it features new models designed to appeal to both experienced and new riders.
New for 2021 are the RIOT Velocity and ARO3 Velocity with premium Walker Evans shock packages, ARO S and RIOT S with shorter seat height, and 120 SX which is designed for the race track.
RIOT Velocity & ARO3 Velocity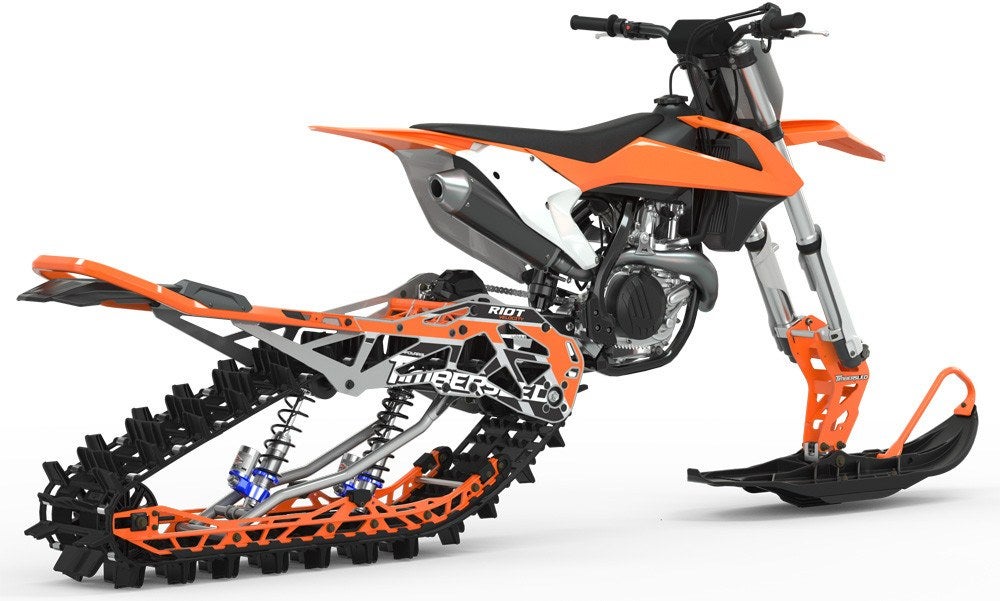 The new 2021 Timbersled RIOT Velocity and ARO3 Velocity bring Walker Evans suspension to the snow bike world for the first time. Each of these new snow bikes is outfitted with Walker Evans Racing Velocity shocks, which feature position-sensitive needle and tuned remote reservoir design. Other features include high- and low-speed compression adjustments, and what Polaris calls "superior feel and bottom out resistance." Both the ARO3 and RIOT Velocity are outfitted with exclusive lightweight componentry and a lightweight drivetrain that is designed to work with the Velocity shocks to "create a technologically superior, ultra-high performance Timbersled."
ARO S & RIOT S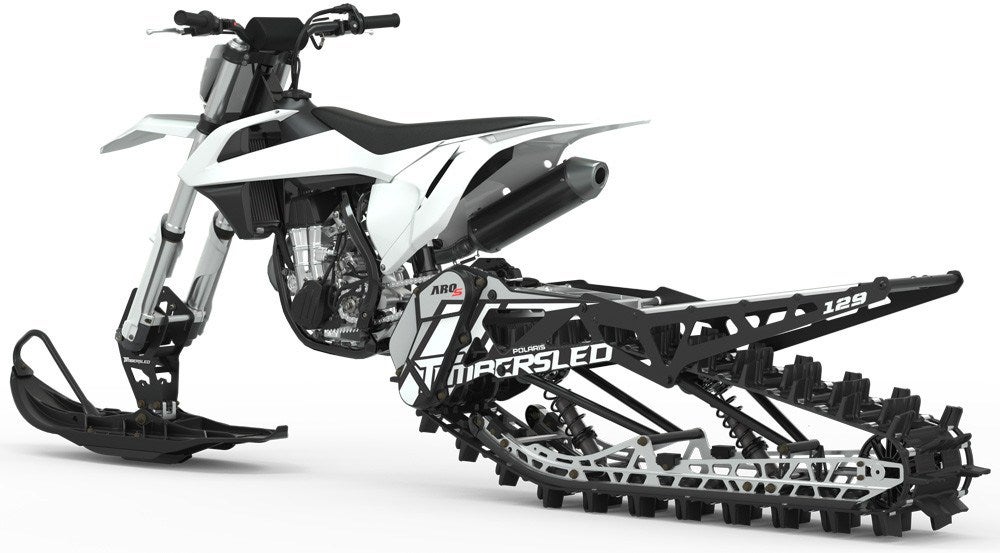 Newer riders will appreciate the new 2021 Timbersled ARO S and RIOT S. Each offers a three-inch lower seat height than the standard ARO and RIOT, which provides a more confidence-inspiring stance. Both of these snow bikes also feature a high efficiency suspension design that puts more power to the snow. Polaris says this setup is ideal for a 250cc dirt bike.
120 SX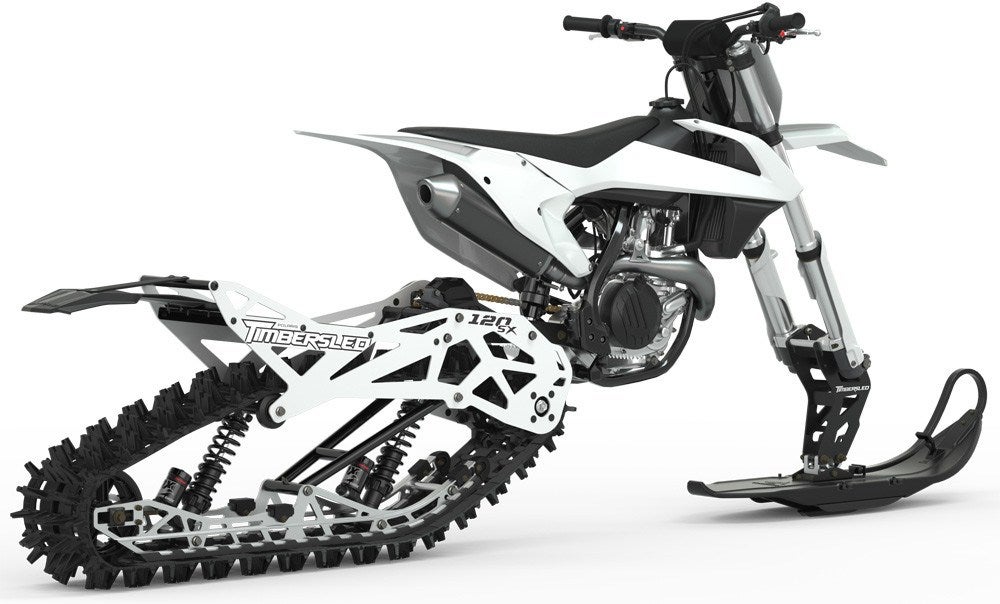 It may not have wheels, but a snow bike is still a race-hungry dirt bike at heart. The new 2021 Timbersled 120 SX is built for those who like to compete. Features include a lightweight chassis, FOX Racing internal bypass shocks and lightweight drivetrain components. This is a SnowCheck exclusive model, so you'll want to act soon if you want it.
2021 Timbersled Lineup
Timbersled 120 SX
Timbersled ARO S
Timbersled RIOT S/S LE
Timbersled ARO 129/129 LE
Timbersled ARO 3/Velocity
Timbersled ARO 137 LE
Timbersled Ripper