Two Ski-Doo X-Team race schools announced

Fall schools feature new format
Bombardier Recreational Products (BRP) Inc. of Valcourt, Que. has announced the hosting of two all new Ski-Doo race schools this fall concentrating on the 2009 MXZx-600RS.
The format will be changing and, according to BRP, the information presented will be invaluable to anyone who is serious about racing a Ski-Doo snowmobile.
"We left no stone unturned as the schools promise to be more thorough than ever – while not covering ground well known from previous years," Ski-Doo says in a release.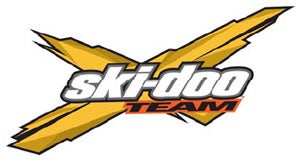 The curriculum is being developed by the Valcourt Race Shop and engineering department. Greg Goodwin, an experienced racer, tuner and performance shop owner, will be coordinating the curriculum. He will be joined by two more presenters at each school.
Attendance costs $75 and includes a completely revised 2009 Race Sled Handbook and a hot lunch. The registration form is available for download from the Racer Resources page of the Ski-Doo 24/7 section of www.ski-doo.com.