509 Snowmobile Helmets Buyer's Guide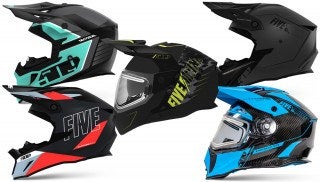 Protect your head in style with these helmets from 509
When it comes to producing stylish snowmobile protective gear, 509 takes a back seat to nobody. Here we look at the full lineup of 509 snowmobile helmets.
509 snowmobile helmets combine head-protecting technology with sharp-looking aesthetics. If you are in the market for a new lid, it's definitely worth checking out what 509 has to offer.
To make your lives easier, we've put the entire lineup of 509 snowmobile helmets in one place and take a deep dive into their features and technology.
Tactical Offroad Helmet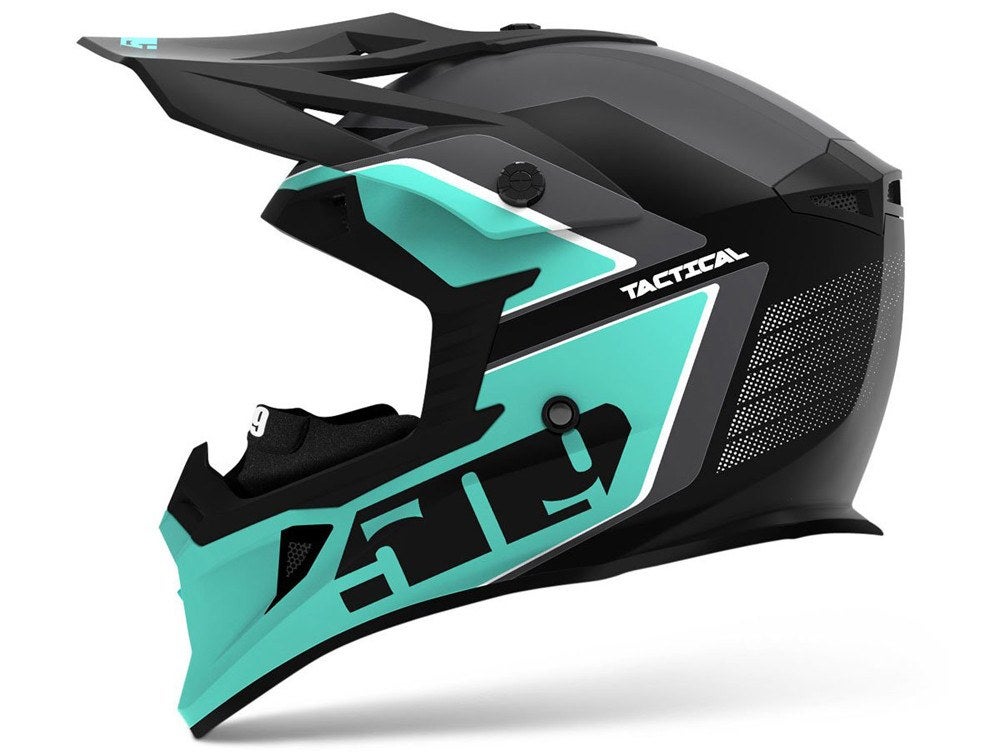 The 509 Tactical helmet meets or exceeds DOT and ECE standards, featuring an innovative interlocking liner made from dual-density EPS foam. The outer shell is comprised of durable polycarbonate and sports integrated intake and exhaust vents on the front and rear.
Whereas some helmets compromise comfort for protection or vice versa, the 509 Tactical helmet provides both. Its custom interior ensures a snug fit thanks to its removable liner. This can be easily washed to keep your gear clean.
If you own 509 eye protection, you will be pleased to know that this 509 snowmobile helmet is designed to accommodate the brand's goggles. The custom eye-port fits perfectly over 509 goggles, so there's no discomfort while you ride.
The 509 Tactical helmet is available for both men and women, ensuring that you can easily match your gear with friends and family. Six sizes are offered altogether, ranging from XS and going all the way up to 2XL.
509 Altitude 2.0 Helmet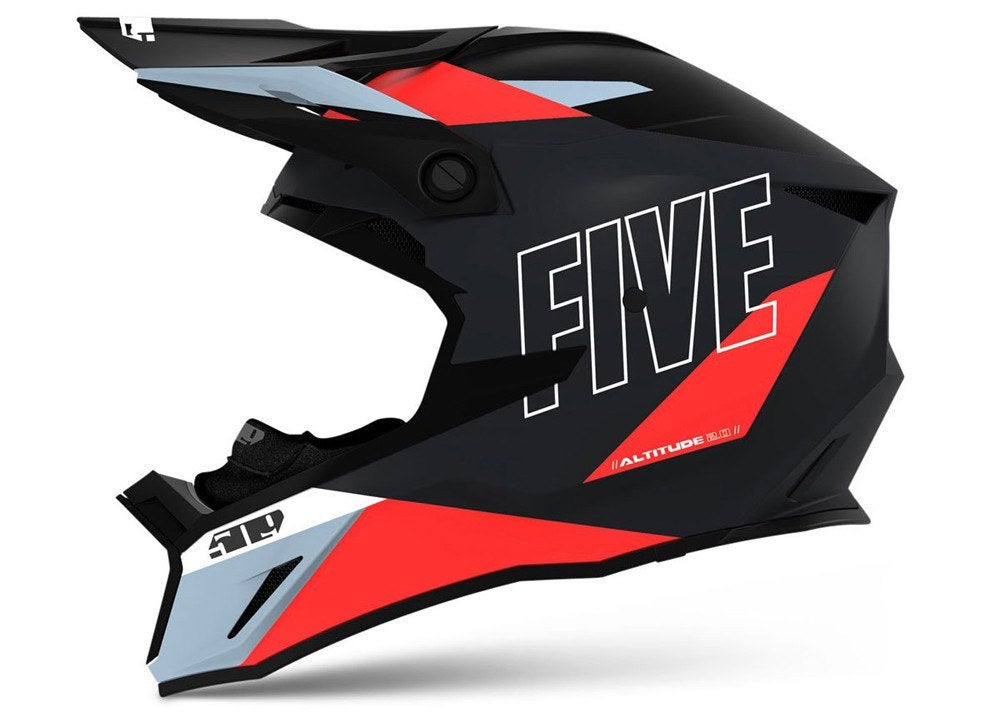 The DOT- and ECE-certified Altitude helmet comes with a Go-Prol camera mount and handy helmet bag to keep the helmet safe when you're not using it.
Aimed at mountain and crossover snowmobilers, the Altitude provides a comfortable fit thanks to its removable dual-density EPS foam liner and magnetic Fidlock strap buckle. Ventilation is also robust, as the helmet implements upper vents with on/off shutter closure for airflow control.
The single-piece wide-view eye-port is made to perfectly accommodate 509 goggles while providing you with optimal visibility.
Add in a removable Pro-Series breathbox and owners have complete protection and control over how much air comes into the helmet.
Sizes are available for men, women, and children, ensuring that everyone in your family can ride in style.
509 Altitude Carbon Fiber 3K Helmet
The Altitude 2.0 Carbon Fiber offers the same features of the polycarbonate Altitude 2.0, but is built with hand lay-up 3K carbon composite construction. That results in less weight for the rider and added strength.
Like the Altitude 2.0, the carbon version features a Go-Pro camera mount, Fidlock chinstrap closure, upper vents with on/off shutter closure, and a removable Pro-Series breathbox.
You will pay a little more for the carbon fiber version, but if carrying around less weight is important to you (especially on the top of your body), then the Altitude 2.0 carbon fiber is worth checking out.
509 Delta R3 Helmet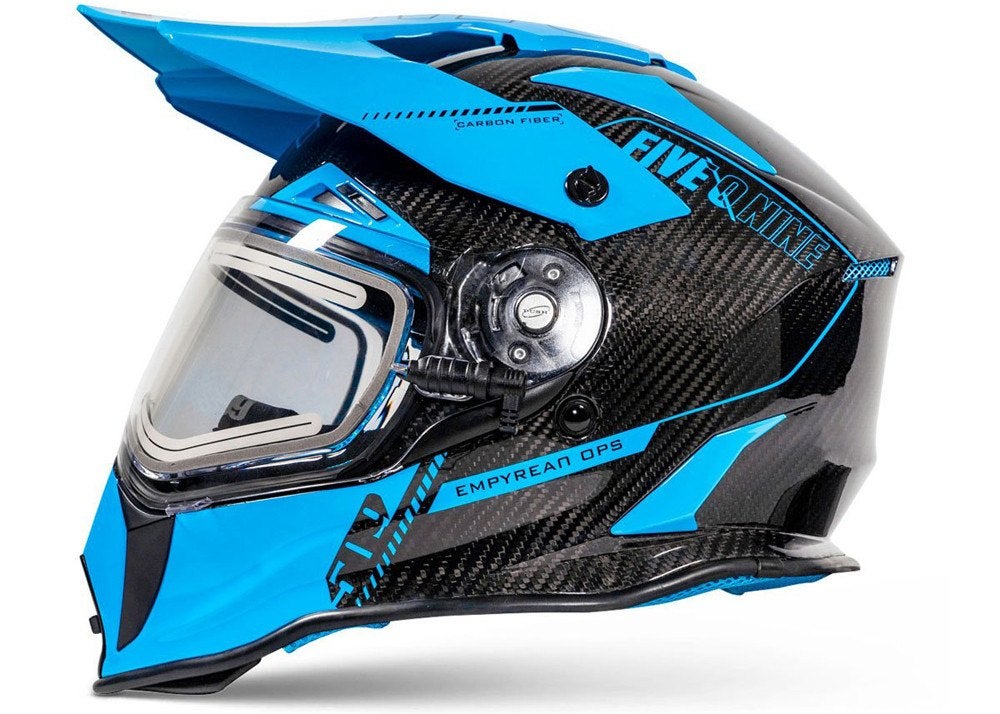 Available with with either a polycarbonate or carbon fiber shell, the Delta R3 might just be our favorite of the 509 snowmobile helmets.
Perfect for trail riders, the 509 R3 lets owners switch the helmet from dual sport to open face to closed face.
Further adding versatility to the R3 is an internal flip-down sun shield, removable cold weather breathbox, and chin curtain.
As with other 509 snowmobile helmets, the R3 is equipped with a removable liner for quick and easy cleaning. The Fidlock clasp makes a return, as well, offering hassle-free functionality when putting on the helmet and taking it off.
The 509 R3 also features a dual-pane clear shield with anti-scratch and anti-fog coating, Pro Series liner and cheekpads, adjustable forehead and chin ventilation ports, and dual density EPS foam.
If you want to take things up another notch, you can get the Delta R3 with the Ignite package, which features a heated shield.
509 Delta R4 Ignite Helmet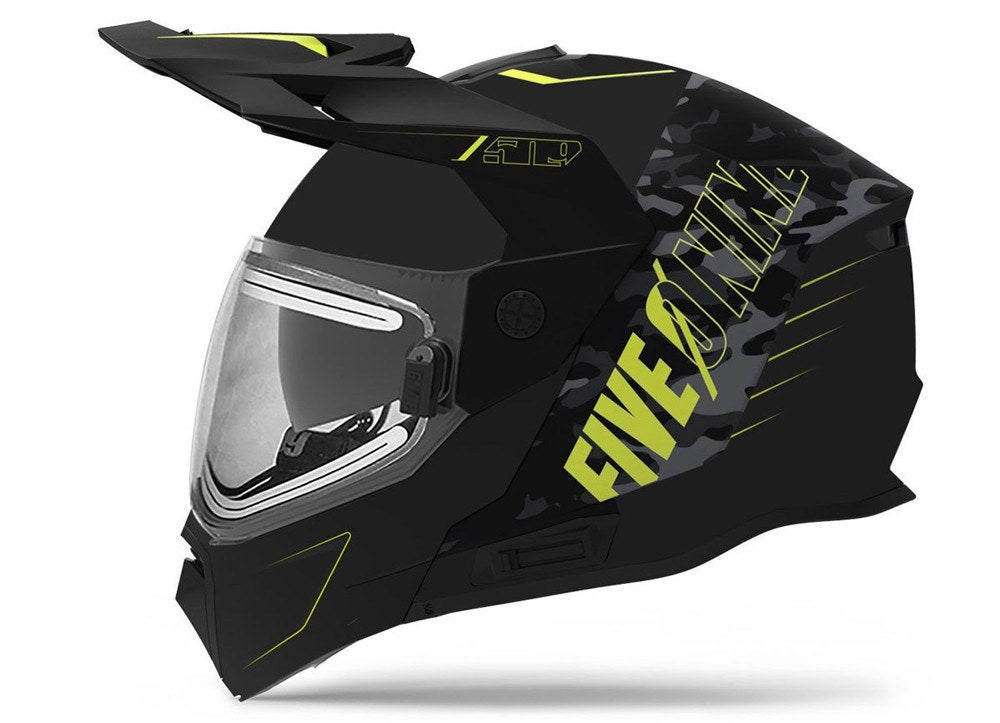 When it comes to 509 snowmobile helmets, the flagship is the R4 Delta Ignite. As the name implies, this helmet comes standard with the Ignite dual pane heated shield for fog free performance.
This modular helmet also features an oversized sun shield for maximum field of view, which can be raised or lowered with a gloved hand. As well, the Delta R4 Ignite comes with the Fidlock magnetic strap clasp, Pro Series liner and cheekpads, poly alloy shell construction, two different shell sizes, dual density EPS foam, climate control ventilation system (two-stage front chin vent, adjustable forehead vents, exhaust vents), Arctic chin curtain, and 509 breathbox.
509 Sinister X6 Ignite Goggles

If you are thinking about picking up one of the open face 509 snowmobile helmets, a great pairing is a pair of 509's Sinister X6 Ignite goggles.
Yes, these are pricier than regular snowmobile goggles, but the Sinister X6 Ignite comes with heated dual lens technology, so you'll never have to worry about fogged up goggled again.
The Sinister X6 Ignite goggles feature a rechargeable battery that provides four to five hours of continuous use, so you can ride all day without compromising your vision.
We are committed to finding, researching, and recommending the best products. We earn commissions from purchases you make using the retail links in our product reviews. Learn more about how this works.