FXR Snowmobile Gear Buyer's Guide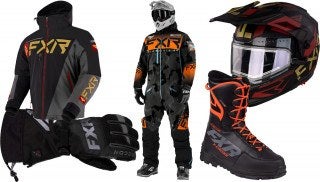 We take a look at our favorite pieces of FXR snowmobile gear
FXR snowmobile gear is among the most popular in the industry. Let's take a look at some of our favorite FXR helmets, jackets, boots, and more.
As a snowmobiler, you know how important it is to invest in the best gear, which is why wanted to showcase the best FXR snowmobile gear available to day. No matter if you ride groomed trails, steep mountains, or somewhere in between, FXR has something for you.
Beyond providing protection from the elements while you ride, FXR has never shied away from bold styles and graphics. Below we showcase some of the best that FXR has to offer.
FXR Ranger Jacket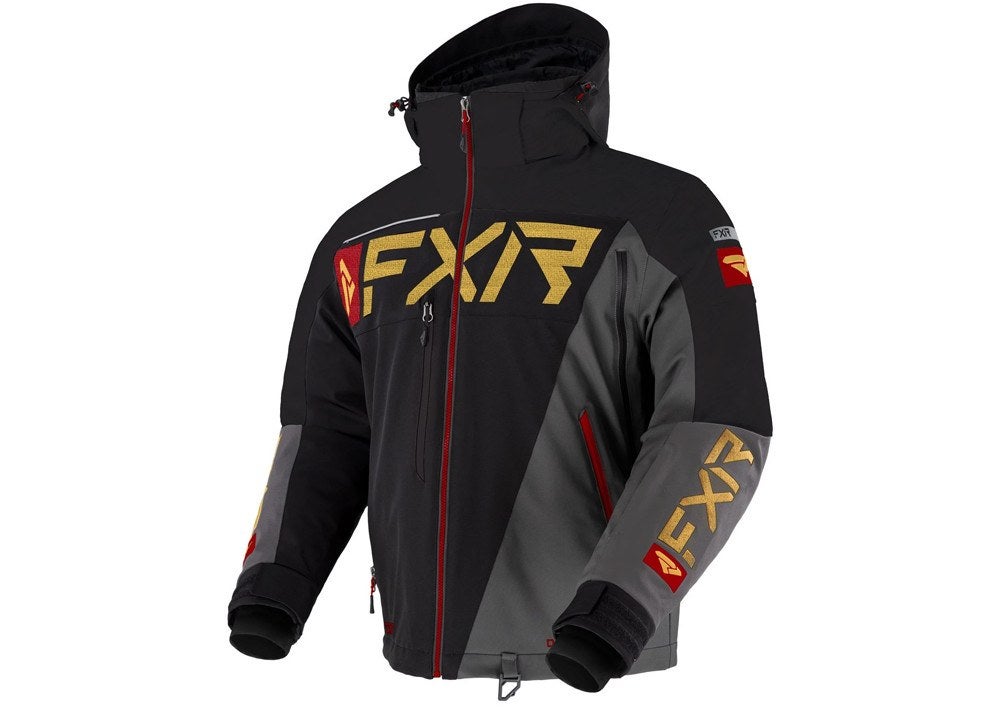 Designed for riders who like to tackle deep powder and scale mountains, the FXR M Ranger is constructed with minimal seams to reduce weight and ice buildup on its Omni-Stretch shell.
Keeping snowmobilers warm and dry no matter the conditions, the M Ranger relies on its ACMT and Dri-Vent systems. It also boasts a removable Thermal Dry active liner with 200g of insulation which you will love on those cold days, but can remove when the sun warms things up or you are really working hard and starting to overheat.
Other features include 360-degree 3M Scotchlite reflective screens, goggle wipe chamois, adjustable/zip-off windskirt, removable/adjustable hood, YKK Aquaguard front panel, and adjustable cuffs with lycra inner cuff extensions.
FXR Team FX Jacket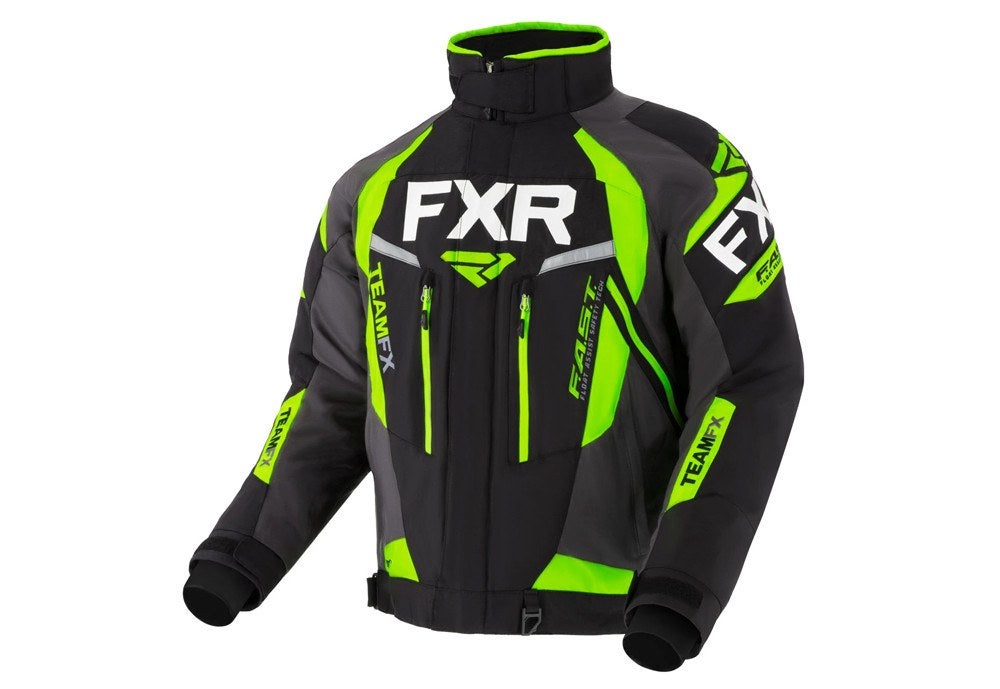 The FXR Men's Team FX Jacket, though it is being fazed out of the lineup, was the brand's best-selling jacket for 10 years and is the perfect choice for trail riders. It boasts an adjustable wind skirt to keep cold air out and warmth trapped in. The collar is also adjustable, as is the bottom hem. This helps to provide a snug fit while locking in your body heat.
One of the most irritating issues with winter clothing is when snow gets in your sleeves. Thankfully, FXR made sure to tailor this jacket with adjustable cuffs, which offer excellent protection against your hands and arms getting icy.
For enhanced safety, FXR outfitted the Team FX jacket with 360-degree reflective inserts. This ensures that you will be easy to spot, even in the bright snow.
Another welcome touch is the magnetic front placket. This serves to combat the cold, so you stay warmer than ever.
Speaking of warmth, the FXR Team FX jacket comes with 130g of F.A.S.T.  insulation in the outer body shell to keep the cold out. Also, the FXR Dry Vent system is a moisture-resistant chest and side body vent system.
FXR Helium Lite Monosuit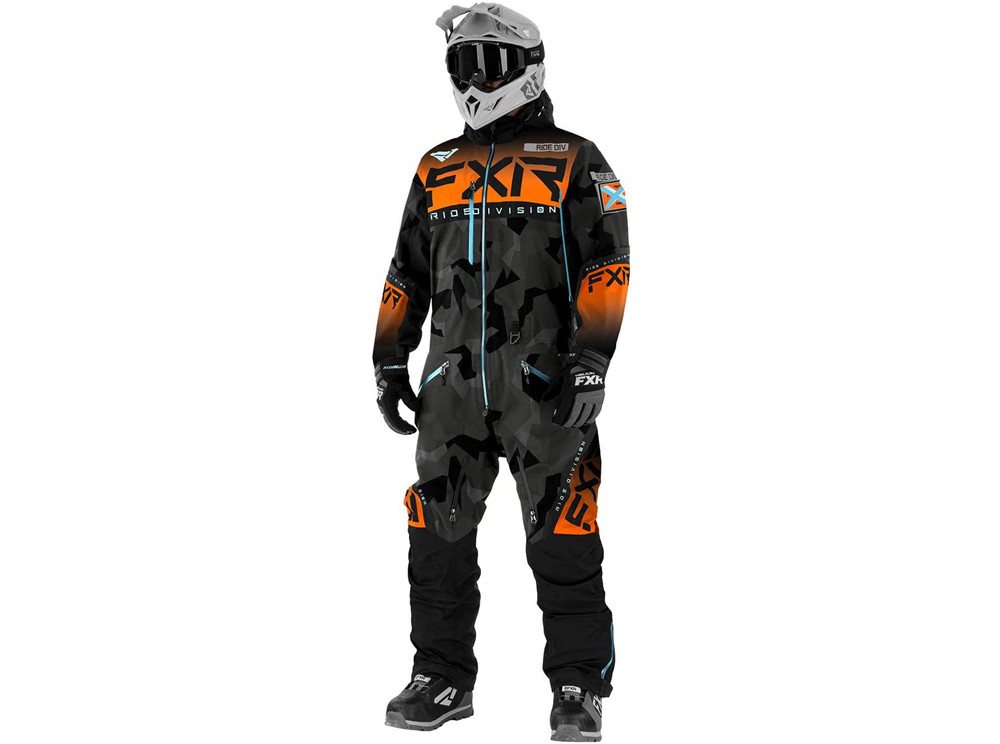 Featuring a 450D sublimated polyester shell and sporting HydrX Pro laminate, the FXR Helium Lite Monosuit is just what you need for the ultimate in winter protection.
This 1-piece suit is designed to keep you covered from head to toe. You will, of course, need to provide your own helmet and boots, but we've got you covered there (check below for our picks on those items).
The lining is 20,000mm/8,000g/m2 ACMT and is seam-sealed with integrated HydrX Pro laminate and integrated venting. Known as the Dry Vent System, you're getting moisture-fighting protection that is snowproof throughout the entire monosuit.
Thanks to integrated shock cords, you can easily adjust the hem, cuffs, hood (+ removable), and collar for a perfect fit. You'll appreciate the removable knee pads, as they offer some protection and cushion when you are really leaning hard on your sled.
Oh, and you know how uncomfortable it is when your back side gets wet? Well, you can kiss that problem goodbye because this FXR snowmobile gear is equipped with a thermal seat that prevents a wet bottom.
Monosuits are not inexpensive, but you can't get this type of protection from the cold and snow with a jacket and pants. If you absolutely need to stay warm while you ride, look no further.
FXR X-Cross Pro Speed Boot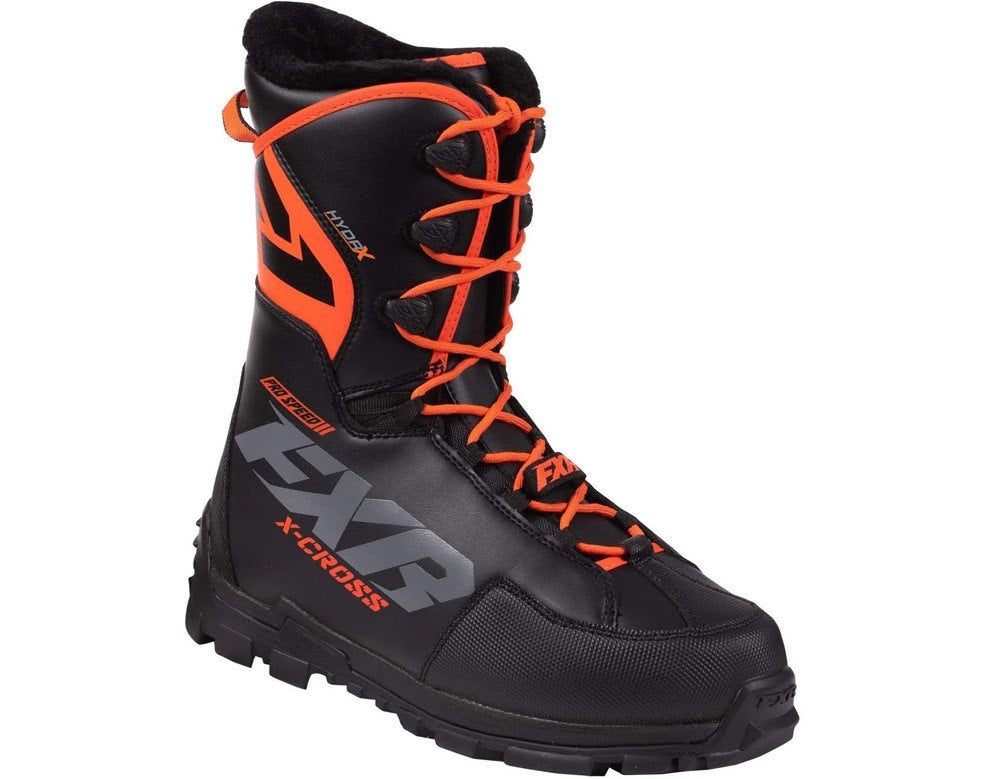 When it comes to snowmobile boots, FXR delivers a winner with the X-Cross Pro Speed.
Built with snowmobiling in mind, you're getting exceptional insulation (600 grams) and incredible warmth. In fact, the X-Cross Pros are designed to keep your feet cozy in temperatures as low as -40 degrees.
Although these speed boots are certainly stiff, they have just the right amount of flex to ensure comfortable maneuverability. The excellent speed lace system also plays a role in providing versatility, making it a breeze to lace up and get moving.
And when you need to take off your boots, the quick-release design makes it easy while saving you time. You can look forward to having amazing comfort, as the X-Cross Pro Speed Boots are lined with a 20mm EVA midsole.
Your feet will appreciate the comfort and support that is delivered in this stellar FXR snowmobile gear. Another nice bonus is that these boots are available for both men and women and come in a nice assortment of colors.
FXR Maverick Modular Team Helmet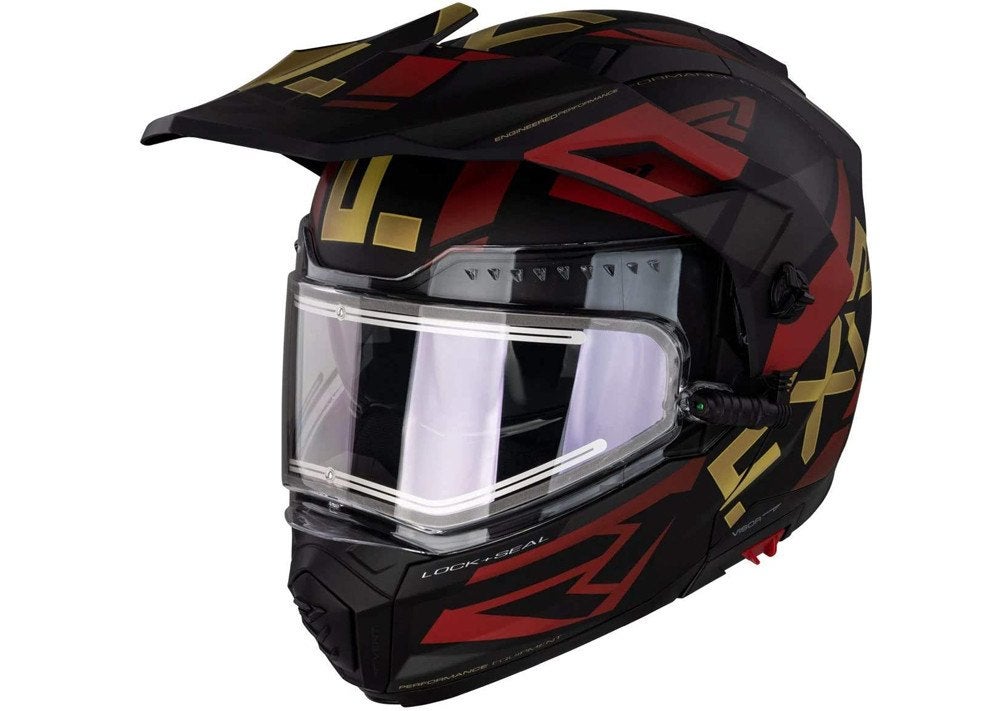 Protect your noggin in style with the Maverick Modular Team Helmet. This lightweight piece of FXR snowmobile gear features advanced polymer alloy construction and a removable peak for protection and speed.
Strapping on the Maverick is made easy thanks to a quick-release buckle. The sun-shade shield offers superior visibility and UV filtering to ensure that you are able to clearly see where you're going.
It's also electrically heated, so you won't have to worry about fog cramping your experience. The ventilation is well-placed, too, which further adds to the comfort of this FXR snowmobile gear.
FXR Summit Spherical Goggle
If you need to keep your eyes protected, this FXR snowmobile gear is the way to go. The Summit Spherical Goggle features anti-fog material with UV protection and scratch-resistant coating.
The high-quality design ensures a comfortable fit. And thanks to polycarbonate construction, you're sure to enjoy long-lasting protection.
FXR Men's Heated Recon Glove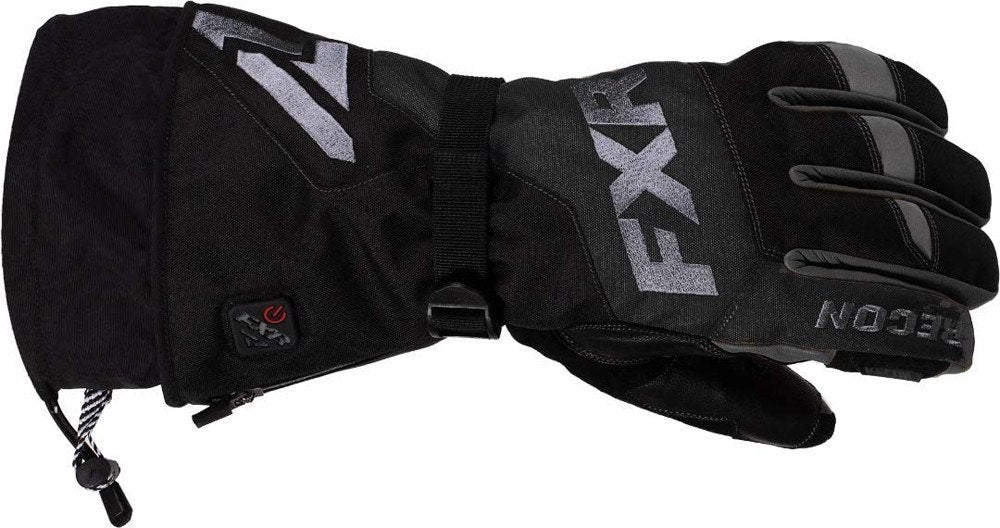 It's no secret that snowmobiling can quickly lead to cold fingers without proper protection. Traditional gloves and mittens are great, but if you want guaranteed warmth, FXR's Heated Recon Gloves are the way to go.
Even in extremely cold temperatures, your hands and fingers will feel toasty and comfortable. The large gauntlet style opening makes the gloves easy to put on and take off.
A word of warning, however: you will want to make sure that you charge up your 7.4V lithium polymer batteries before you head out for an extended ride.
Even without the electric heat, these gloves are no slouch when it comes to keeping your hands warm. With 300g of Thinsulate insulation on the back of the hand and 200g in the palm, these gloves are a solid choice all winter long.
FXR Women's Aspen Mitt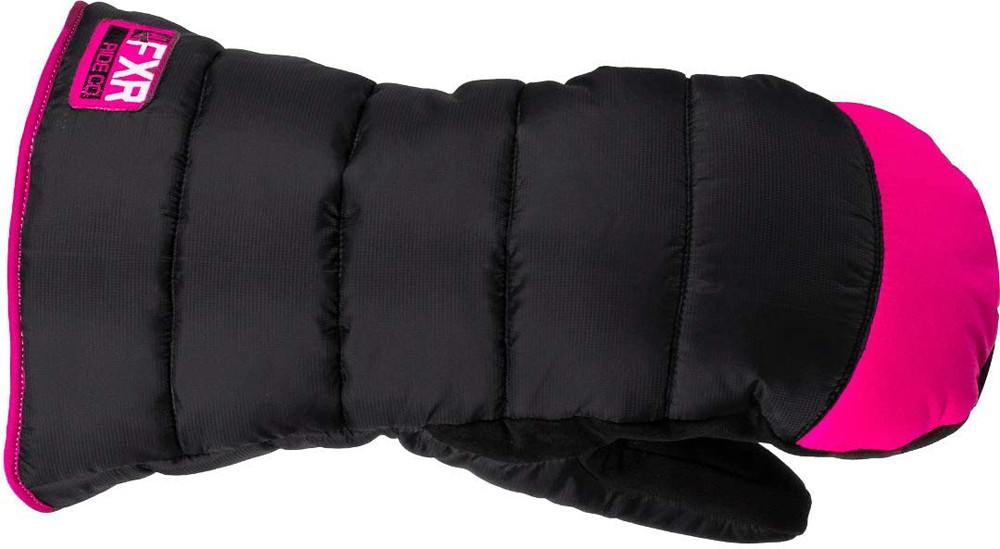 The FXR Women's Aspen Mitt offers insulated warmth and protection from the outside elements. The back of the hand comes with an impressive 583 grams of insulation, while the thumb and palm have 250 and 350 grams, respectively.
The Aspen Mitt features reinforced suede leather along the palm, while the entire mitt is waterproof and completely breathable.
FXR Men's CX Glove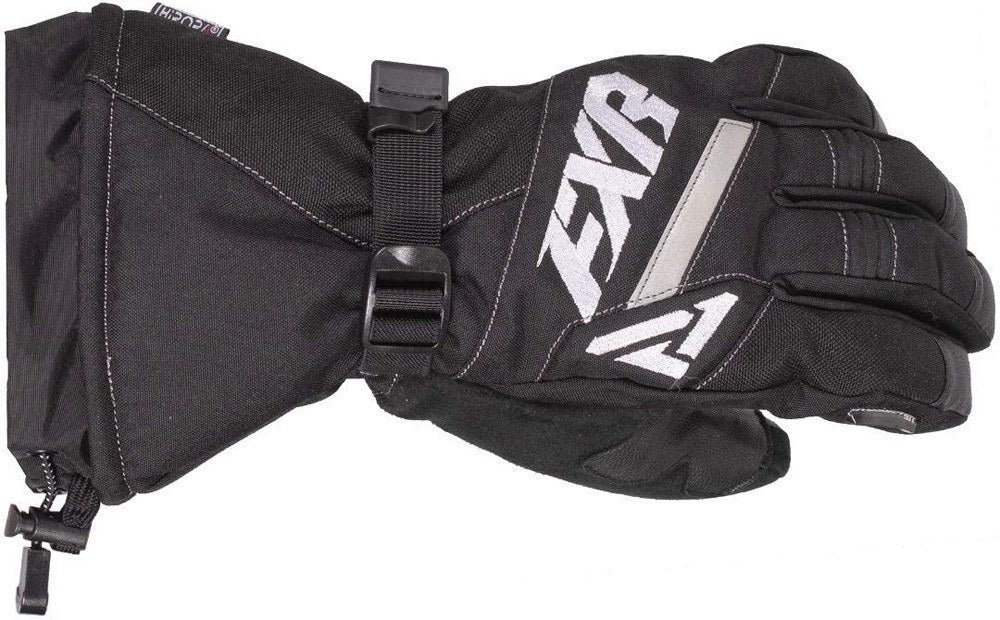 Last but certainly not least, the Men's CX Glove is another well-insulated article that is sure to keep your hands warm. The back of the hand sports 250 grams of Thinsulate insulation, while the palm has 100 grams.
A Hipora membrane liner provides waterproof protection and is breathable for superior comfort while you ride.
We are committed to finding, researching, and recommending the best products. We earn commissions from purchases you make using the retail links in our product reviews. Learn more about how this works.