5 People Who Will Have a Hard Time Digging Themselves Out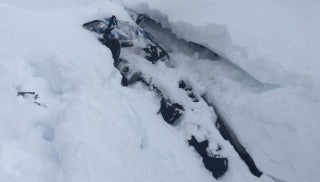 Digging out is just part of the fun right?
Give it enough time, eventually everyone will hit the right snowdrift or find themselves out of power in super deep powder and wind up over their head. Literally. These folks found themselves in that situation and are going to have a tough time digging out.