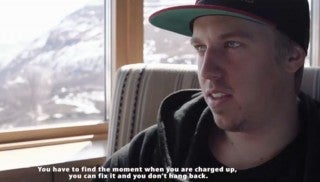 BRAPPY NEW YEAR!!!
We hope your holidays were full of love, warmth, and positive energy. If it was tough, we send you our best wishes and more, and all the best in 2018.
We had some time to reflect, relax, and finally ride! Regardless of the the season, during any holiday, our family watch snowmobile videos together. Luckily this holiday we were able to get out riding together as well.
This holiday we watched some Ruff Riders full length movies we found on-line. We put our phones and iPads down and found ourselves fully engaged, very entertained, and extra-pumped to go ride.
Today we'd like to share a link to Ruff Riders X. It offers up their unique background, insightful and motivational life quotes, and boy, some very progressive, technical, and wild riding.
We at Snowmobile.com would like to wish you all the best in 2018 in every chance, decision, or sticky situation you need to encounter.  Mad props to you and yours and please enjoy Ruff Riders X when you're recouping!
RUFFRIDERS X – FULL MOVIE (HD) from Grimborg Production on Vimeo.