Joe Parsons at Winter X + Video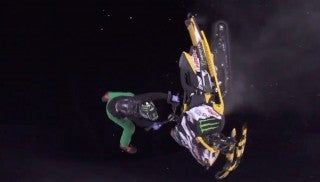 Joe Parsons has already made history with his consistency, creativity, style, class, and medal count. For example, he was the fastest athlete to 14 medals. But Winter X 2018 offers Joe an opportunity; to be the most decorated Winter X Athlete, ever.
Think about names like our boys Blair Morgan and Tucker Hibbert. Then think a little deeper about other athletes in other disciplines like Shaun White, Tara Dakides, or Shawn Palmer. We snowmobilers know that the most decorated Winter X athlete is something to be very proud of, regardless of discipline.
As you can see in this Road to Winter X video, Joe's personality is sure to shine regardless of his medal count. And with his boys Heath Frisby and Cory Davis and others at his side you know they'll be having fun. We wish you all the best Joe, no pressure!