Ice Safety Revisited + News Report Video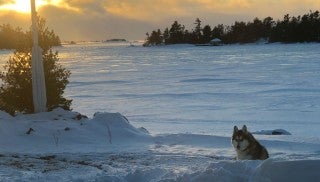 A few weeks ago we published an article with some Ice Safety Tips. In today's Ice Safety Revisited article, we would like to share a heartwrenching video/news report that really puts ice safety into perspective. Sadly Blake Williams lost his Uncle to an unsafe ice crossing.
This video is hard to watch and please be sensitive when showing others, especially children, yet please teach them how serious this topic is. Blake cries with his family while telling the story while laying in a hospital bed, clearly recovering physically, let alone mentally. Please, please, please take safety precautions when choosing ice crossings.
Here is the CBC New story: Survivor of N.L. Snowmobile Accident