This Guy Accidentally Discovered His Talent For Freestyle Riding + Video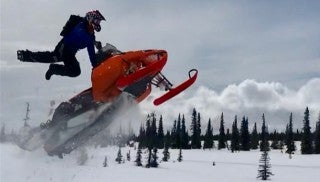 "Uhm, yeah I meant to do that"
It's no secret that some of the greatest discoveries in history came by complete accident. This guy clearly wasn't intending to do a superman, but we're wondering if he discovered a hidden aptitude for freestyle riding from this little episode. If he could just figure out the landing, we'd say he's well on his way!