Team Arctic racks up racing victories
Arctic Cat sleds pick up wins in snocross, cross-country and hillclimb
Story by Snowmobile.com Staff, Mar. 05, 2009
Email a friend
Print Friendly

RSS
March came in like a lion for Team Arctic, with its cross-country team rolling at the USCC Munising 300, the snocross contingent flying high at the ISOC regional in Hill City, Minn. and the Hillclimbers beating the competition in the RMSHA hillclimb series.
Two of the cross-country wins came from Semi Pro snocrosser Cory Davis at the two-day, 300-mile event in Munising, Mich. This was just Davis' second USCC event and he turned in the fastest times each day in the Pro 600, and in the second day of Pro Open, to pick up victories in both classes.
"The Munising course was easily the most brutal of any race this season," says Team Arctic team manager Mike Kloety. "Eight feet of snow on the ground meant the holes got six feet deep throughout the 14-mile course. That was perfect conditions for Cory and our Sno Pro 600 race sled."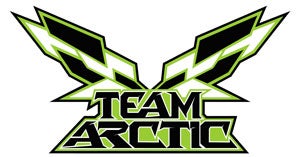 Team Arctic racer and engineer Brian Dick backed up Davis with second place in both classes, while Ryan Huston and D.J. Ekre's third place finishes culminated in a podium sweep of both classes. Five additional individual class wins meant Munising was a huge success for Team Green.
More success came at the ISOC regional event at Quadna Mountain, where Team Arctic racers combined for 10 class wins and multiple podium sweeps.
Dan Ebert earned two class victories at Quadna. A Semi Pro racer on the National circuit, Ebert jumps into the Pro ranks at Regional events and, despite strong pressure from teammate Carl Schubitzke, cruised to an impressive double win.
Even without Ebert, the Semi Pro finals were an all-Arctic Cat affair. Another class-jumper, Cody Thomsen proved he's ready for prime time with a win in Semi Pro Open that stacked five Cats in the top-five. Logan Christian returned the favor by winning both Semi Pro Stock #1 and #2 finals, leading a Cat podium sweep of both classes.
"Our racers are firing on all cylinders right now," says Team Arctic mechanic/engineer Russ Ebert. "With 10 class wins and filling up the podium positions in most classes, Quadna was an impressive display for our guys and gals."
Team Arctic picked up 11 more class victories and two King of King titles at the Afton, Wyo. Event RMSHA hillclimb event.
Arctic Cat sleds dominated all the 800 classes with wins in Stock, Improved and Mod. The M8 HCR finished one-two for the second race in a row, this time at the hands of Chance Buckallew and Todd Tupper.
Aboard a massaged HCR, Kyle Tapio topped the 800 Improved and 800 Mod finals (the latter of which saw Team Arctic racers finish one-two-three), then proceeded to win Improved King of Kings title.
"The 800 classes have the strongest competition and are where people look to determine the best overall sled for consumer riding," says Al Shimpa, Team Arctic hillclimb coordinator. "Winning every 800 category at Afton proves that no matter if you're riding a stock, slightly modified or full-bore mod machine, Cat is the way to go."
Like Tapio, Buckallew managed to score three wins over the weekend. In addition to his 800 Stock win, he showed versatility by taking the 700 Stock class and 600 Improved.
The Women's classes were also littered with Arctic Cat victories. Christy Frisby, Amy Zollinger and Jan Ottobre dominated the field. Same goes for the Semi Pro classes, where Landon Archibald won the Stock class and the King title, and where Braiden Colamen took the Mod class.
"Winning the Pro classes is hugely impressive," says Kloety, "But the dominating performances in the Women's and Semi Pro categories speak volumes about the M Series rideability and performance."