Christian Brothers Racing Report: USXC Willmar 100

The Christian Brothers Racing cross-country tandem of Brian Dick and Zach Herfindahl came into the third race on the USXC schedule, the Willmar Area Lakes 100 in Willmar, Minn., riding a wave of momentum. They left with one win and three podium finishes between them in the two pro events.
Dick won the three-lap Pro Open race, finishing five second ahead of second place. He finished second in the 10-lap, 100-mile Pro Stock race, logging the fastest top speed of the event.
"Our Arctic Cat snowmobiles are really dialed in and it showed in our mph – we had the fastest sled on the track today. That helped get us the win in Pro Open and a solid finish in Pro Stock," says Dick.
After hitting the ice running at the first two events, Herfindahl came to Willmar hoping to extend his points lead in Pro Stock. Herfindahl made up for his Pro Stock troubles by finished third in the Pro Open final.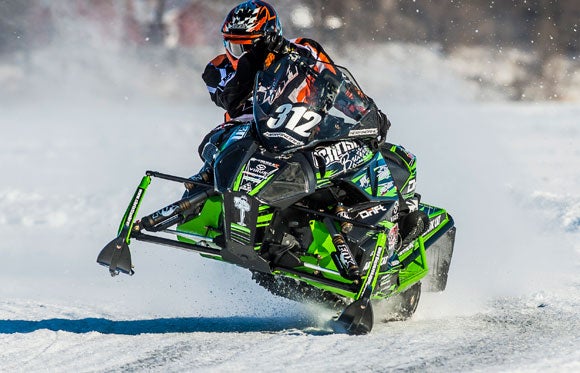 "We had a good run in Pro Open but unfortunately I lost my brakes in Pro Stock," says Herfindahl. "I thought we had a good chance at taking the win in that class, but we still have the points lead so that's a positive."
Meanwhile, CBR snocross rider Tyler Adams spent the weekend racing at the Eagle River World Championship Snowmobile Derby in Eagle River, Wisconsin, where he led the Pro Open snocross final during the Friday Night Thunder event for 12 out of 15 laps. The next day he competed in a Great Lakes Snocross event in Illinois where he swept the Pro Lite class.