Polaris Indy Performance Package Available From Bunke Racing

Bunke Racing's Eric Christensen rode the Polaris Indy to the USXC Masters 40+ points championship this past winter and now Bunke Racing is offering a conversion kit to turn your Indy into a proper cross country race sled.
Bunke Racing Indy conversion parts include:
• Ripsaw II Track, 1.25-inch lug • Walker Evans Trail Package shocks (with spec front springs) • Walker Evans Race Package shocks (with spec front springs) • Precision Laser Jet-cut tunnel brace • Sawtooth Brake Disc
The IFS shocks in the package feature compression and rebound adjustability, while the rear shocks feature compression adjustability.
The total kit price including all pieces above is $1,999. Individual piece prices will be available at www.bunkeracing.com.
"We tested a bunch of different tracks and the Ripsaw II was by far the best one for the sled," says Gabe Bunke. "A cross between the standard Ripsaw and Cobra track, it was the best option for traction and handling and really worked well on the Indy.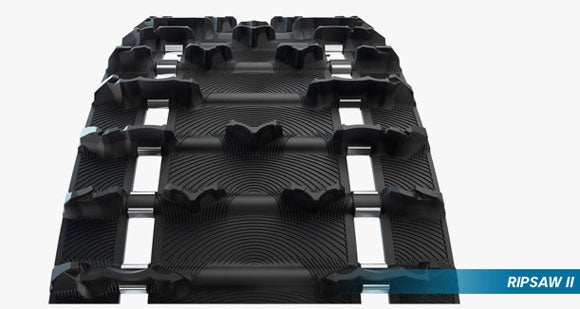 "I've worked with Walker Evans and Polaris for years on cross-country and Soo suspension setups. We got the sled in the ballpark pretty quickly and then fine tuned it throughout the season. These final shock packages are some of the best I've ever ridden.
"The Indy is first and foremost a trail sled, so once you start pounding it we found the running boards were starting to bend. We designed this tunnel brace to integrate with the sled. It adds a lot more strength and cured the problem. The best thing is it looks stock."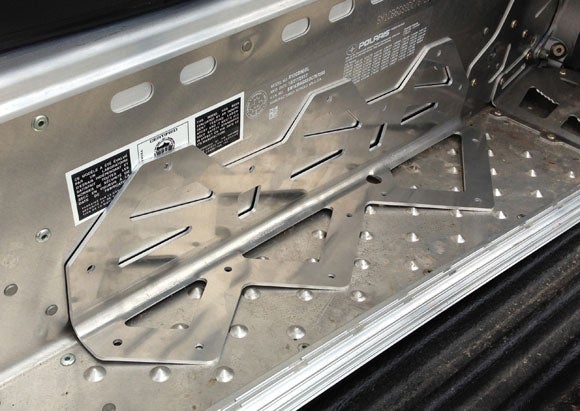 Bunke Racing logged over a season and a half of development time on the Indy performance package with Bunke himself doing much of the test riding.
"I really like the Indy," says Bunke. "With a dry weight of 449-pounds, the sled is light, handles great and is a blast to ride. All it needed was a little tuning to make it a winner."
Want to see the the Bunke Racing package on a trail sled? You're in luck – Chad Colby has already built a custom Indy featuring the full Bunke Racing package.
"We are really pumped to have the opportunity to partner up with Chad Colby on his Indy build," says Bunke. "He's done an awesome job on his Indy using the best components from a bunch of great aftermarket companies including Bunke Racing and even named it the "Indy BR" for Bunke Racing."
Customers can buy as a package or buy individual parts at www.bunkeracing.com.