Ski-Doo Tec+ Snowmobile Boot Released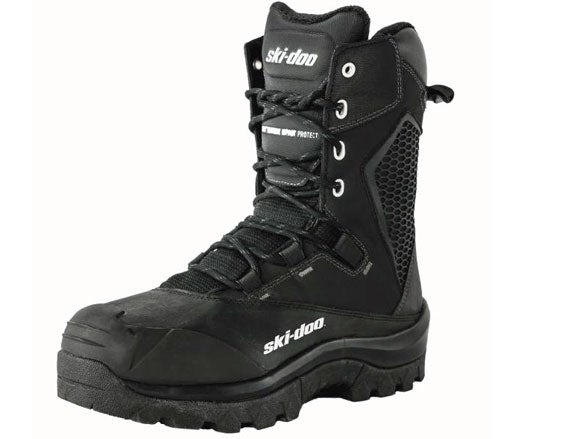 With snowmobile season around the corner, BRP has added a new boot to its line of accessories – the Ski-Doo Tec+.
"The boot is designed specifically for active snowmobile riders demanding the best in performance, fit and comfort, while keeping feet dry and warm," BRP says in a release.
BRP opted for a more traditional boot size, rather an overly bulky boot, so it can be worn comfortably when not riding.
Ski-Doo Tec+ Snowmobile Boot Features
• 600 grams of Primaloft ECO FOOTWEAR insulation for warmth • Leather outer that uses a COSMO HydroGuard waterproof and breathable membrane • Moisture wicking inner liner • Removable foam insoles • Aggressive tread design • Sole constructed of a specialized durometer rubber for the ideal blend of traction and durability in winter conditions • Easy-glide grommets for improved lace durability
Ski-Doo Tec+ boots are available in unisex sizes 7 thru 13, including half sizes, for $219.99 (C$239.99). Visit Store.Ski-Doo.com for more information on the Ski-Doo Tec+ boots.