Arctic Cat Unveils LED Headlight, New Gear and Synthetic Engine Oil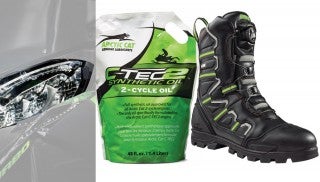 Check out the latest additions to Arctic Cat's product lineup
Arctic Cat has unveiled four new products, include Boss Cat Boots, Mid-Weight Wool Socks, LED Headlight and C-TEC2 Synthetic Motor Oil. The new products are available to purchase at Arctic Cat dealerships and through the Arctic Cat online store at store.arcticcat.com.
Boss Cat Boots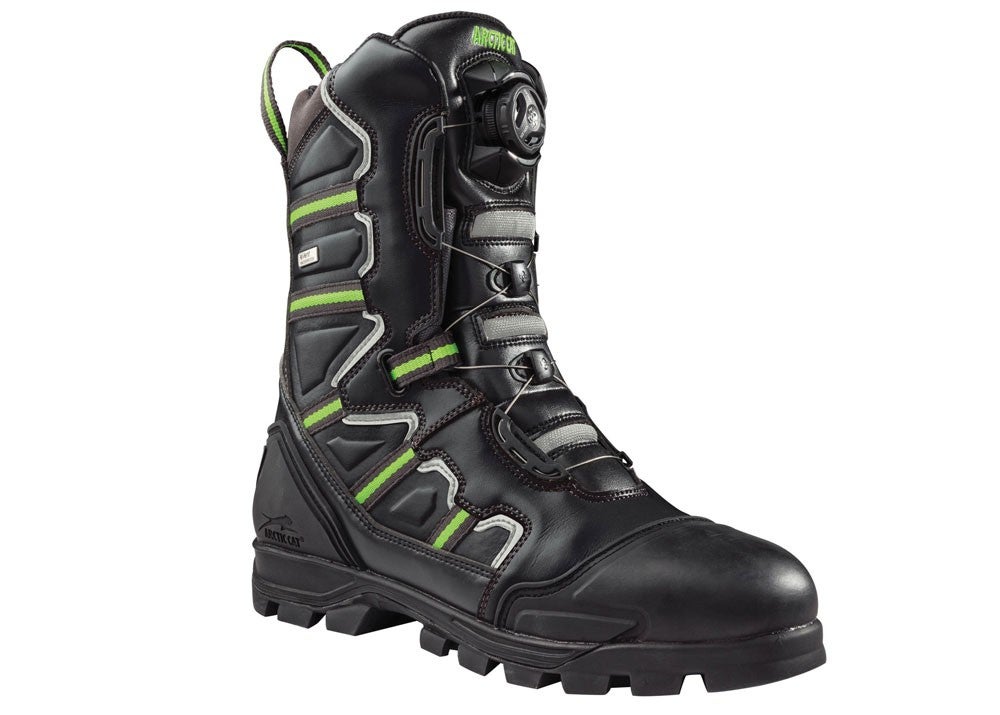 Experience the warmth, dryness and high-performance of the new Boss Cat Boots from Arctic Cat. They feature a waterproof and breathable eVent membrane for maximum dryness for active riders. They're constructed with a combination of PrimaLoft Gold Insulation and aerogel for the equivalent of 1,200 grams of synthetic insulation for optimal warmth and reduced bulk, while the durable microfiber synthetic upper provides additional waterproofing. The premium Boa Coiler High Power Reel lace system is the most convenient and durable Boa system on the market, with a 4:1 gear ratio to quickly tighten the boots to your foot. And embossed mud guards add extra durability. They're available in men's sizes 7-15.
The MSRP is $249.95 U.S./$379.95 Canada. The part number is 5282-00_.
Mid-Weight Wool Socks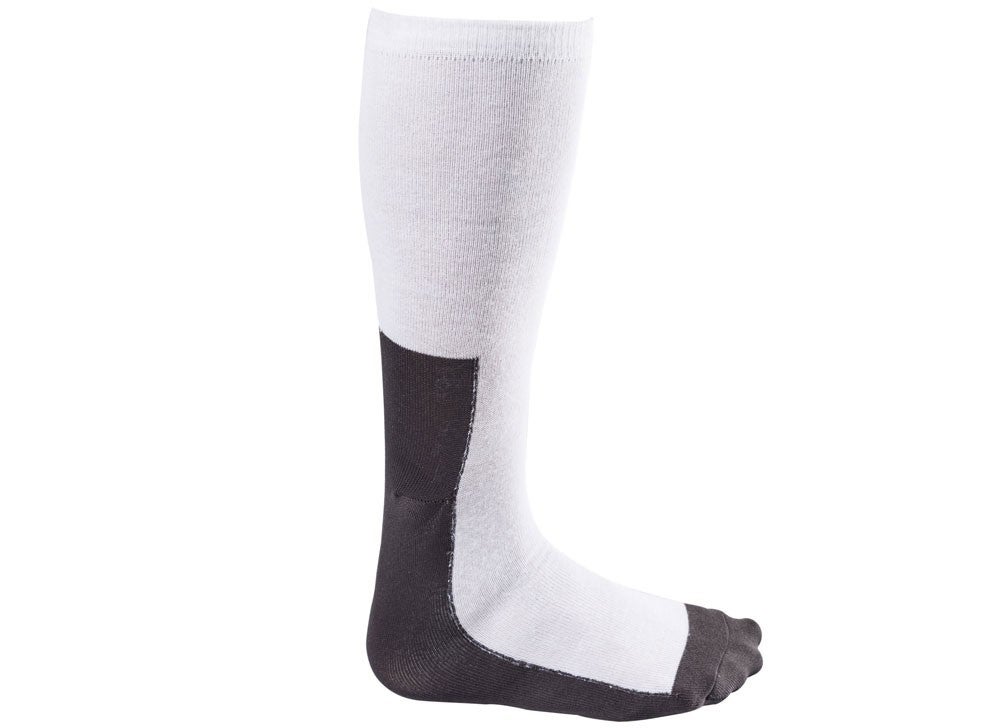 Enjoy warm, dry and comfortable feet with the new Mid-Weight Wool Socks from Arctic Cat. They're constructed from 61 percent merino wool, 22 percent nylon, 16 percent acrylic and 1 percent spandex, which deliver optimal warmth, moisture-wicking dryness and comfort, while providing a form fit with lasting strength. They're available in either S/M or L/XL sizes.
The MSRP is $14.95 U.S./$22.95 Canada. The part number is 5282-202 for S/M and 5282-204 for L/XL.
LED Headlight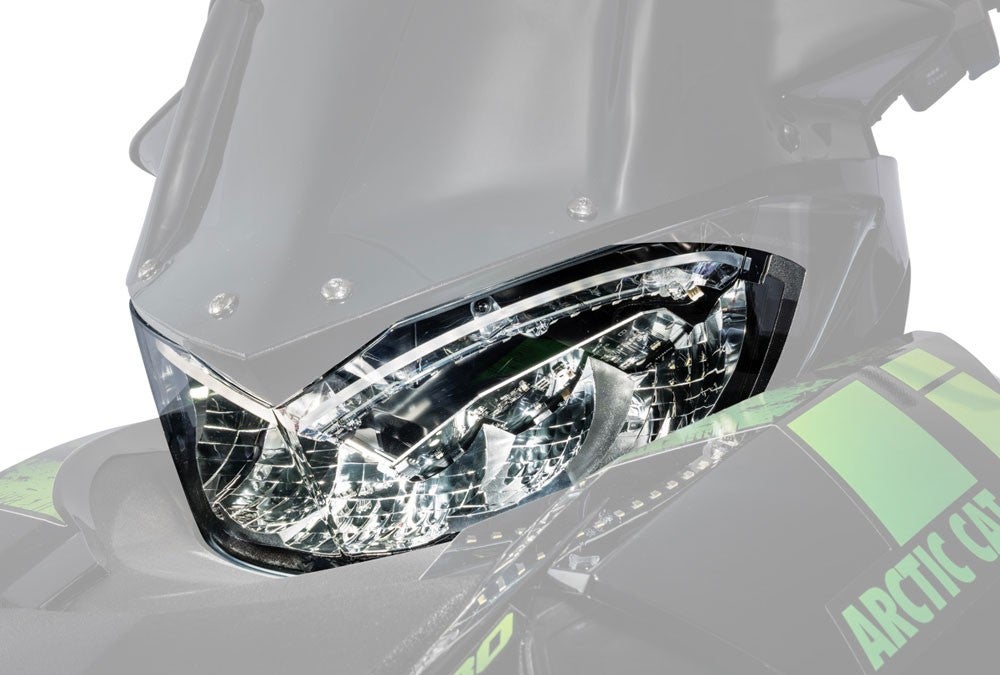 Illuminate your ride and enjoy maximum light performance with the new LED Headlight from Arctic Cat. The LED design provides significantly greater performance compared to halogen lights. When the high beam is activated, the low beam remains on to deliver a light pattern with great range and width for optimal visibility. For added style, special LED accent lighting illuminates when the key is turned on. It's available for 2018 Arctic Cat 6000 and 8000 Series models that come stock with halogen lights.
The MSRP is $399.95 U.S./$604.95 Canada. The part number is 0709-096.
C-TEC2 Synthetic Oil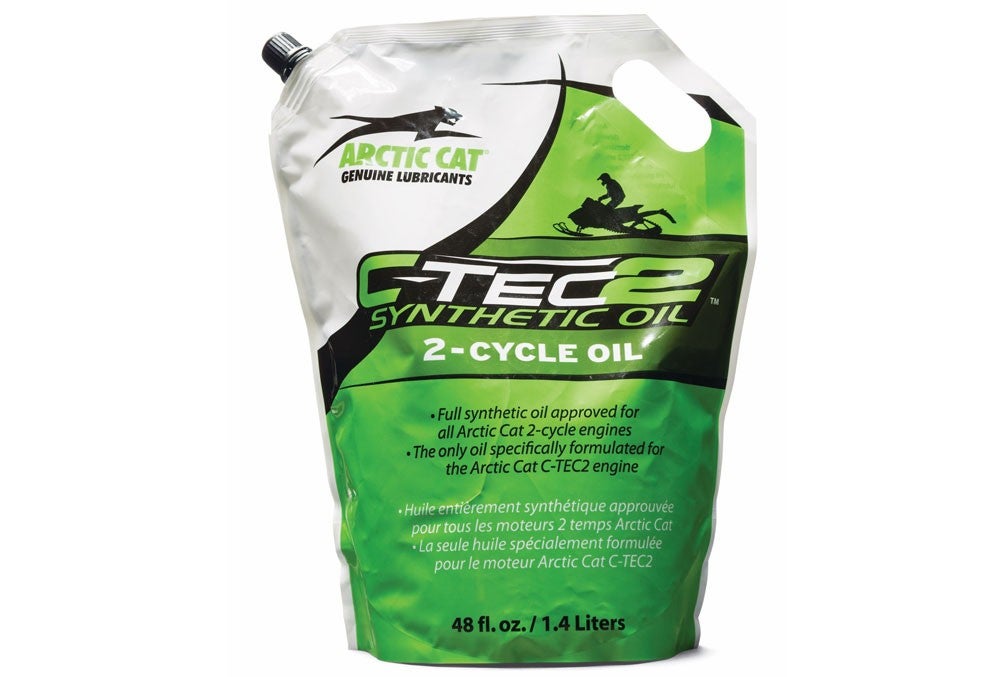 Enjoy the maximum performance and peace of mind that comes from using C-TEC2 Synthetic Oil in Arctic Cat Snowmobiles. Designed and developed in conjunction with the C-TEC2 8000 and 6000 engines, its unique formulation of base stocks and additives provides the ultimate protection and performance in all temperatures and conditions. Detergent additives maximize Arctic Power Valve and engine cleanliness, while its low viscosity reduces recoil pull effort during cold weather starting. And the smokeless formulation burns extremely clean with a fresh scent. It's the only oil recommended for Arctic Cat C-TEC2 engines, and is also approved for all Arctic Cat 2-cycle engines. It's available in a 48-oz. flexible bag, as well as 1-gallon and 2.5 gallon plastic containers.